Newspaper Salutes Presidential Medal of Freedom Recipient Lee Hamilton '52
December 8, 2015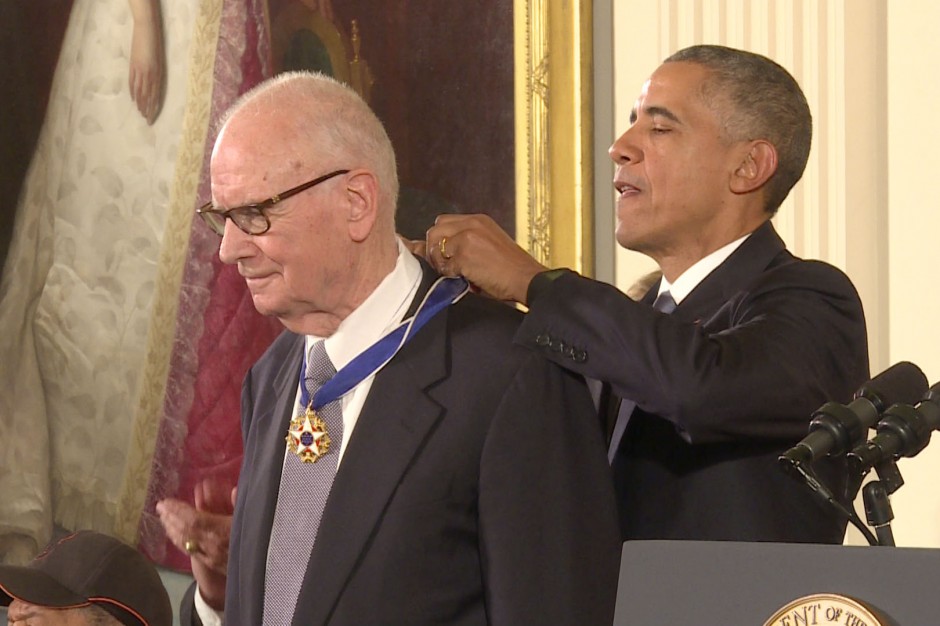 "Hoosiers should be proud that one of their own was honored recently with the Presidential Medal of Freedom," notes a column in today's South Bend Tribune. "Lee Hamilton, who for 34 years represented Indiana's 9th District in the U.S. House of Representatives, was presented the medal during a White House ceremony Nov. 24."
A 1952 graduate of DePauw University, "Hamilton has been known for his expertise on foreign policy. During his time in Congress from 1965 to 1999, he chaired the Committee on Foreign Affairs. But he was perhaps best known for his role as vice chairman of the 9/11 Commission and co-chairman of the Iraq Study Group."
Read more at the newspaper's website.
In presenting the award, President Obama said that Hamilton "played a pivotal role in developing solutions to some of the most complex challenges of our time." Obama also praised the former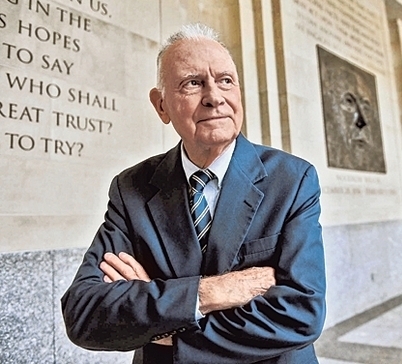 congressman for providing key leadership during the Cold War and "into a new era of American leadership."
A history major and basketball standout at DePauw, Lee H. Hamilton was one of five individuals inducted this summer into the Capital One Academic All-America® Hall of Fame, as selected by the College Sports Information Directors of America (CoSIDA).
Called "Mr. Integrity" by Newsweek, Hamilton has previously received the Churchill Award for Statesmanship, the Eisenhower Medal for exceptional leadership, the Distinguished Service Award from the U.S. Association of Former Members of Congress, and the Franklin and Eleanor Roosevelt Institute Freedom From Fear Award, among many other honors. He's also a member of the Indiana Basketball Hall of Fame and DePauw's Athletic Hall of Fame.
The New York Times' David Brooks opined of Hamilton, "The country is hungering for leaders like him: open-minded,
unassuming centrists who are interested in government more than politics."
Now director of the Center on Congress at Indiana University, Congressman Hamilton has been a frequent visitor to DePauw over the years and delivered an Ubben Lecture on March 15, 2011 and the commencement addresses in 1971 and 1998.
Back