Ryan Gackenheimer '00 Named Exec. Director of Silver Lake Conference Center
December 31, 2015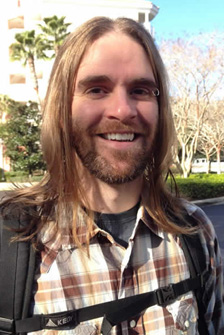 The Rev. Ryan J. Gackenheimer, a 2000 graduate of DePauw University, has been appointed executive director of the Silver Lake Conference Center in Sharon, Connecticut. He'll assume leadership of the center, which offers youth church camps and a retreat ministry for adults and youths, effective February 1.
"I'm an ordained United Church of Christ pastor so one of the exciting things is that I bring a number of years of local church ministries, specifically working with youth," Gackenheimer tells Indiana's Paper of Wabash County. "I grew up going to church camp myself so this is an opportunity to share the experiences I've had and love about doing ministry in an outdoor context."
The article notes, "A graduate of DePauw University (where he majored in philosophy), Gackenheimer has led camp programs in Indiana, Idaho and Washington state. He received his master's degree in philosophy at Gonzaga University in Spokane, Wash., and earned his Master's of Divinity degree from Eden Theological Seminary in Eden, Mo. With his new position, Gackenheimer said he hopes expand the center's reach and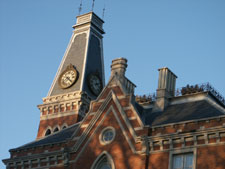 share its purpose with new youths and adults."
Reverend Gackenheimer comes to Connecticut from the First Congregational Church in Essex Junction, Vermont, which he has served as associate pastor.
Read more here.
Back