Book by Ubben Lecturer Yeonmi Park on NY Times Year-End List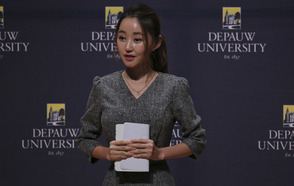 December 29, 2015
In Order to Live: A North Korean Girl's Journey to Freedom by Yeonmi Park, who presented an Ubben Lecture at DePauw University on October 5, is among "15 books we couldn't put down this year" listed by Women in the World and the New York Times.
"In her memoir, 21-year-old North Korean defector Yeonmi Park paints a harrowing portrait of family life in the notorious Hermit Kingdom, where she and her sister were born and lived with their parents under the rule of Kim Jong-Il," writes Allison Maloney. "In Order to Live provides a detailed look at the lengths some will go to escape life under an oppressive regime that doubles as home -- a country Park called 'the darkest place on Earth' at the Women in the World London Summit this year. She and her mother escaped North Korea in 2007, only to be trafficked into sexual slavery in neighboring China."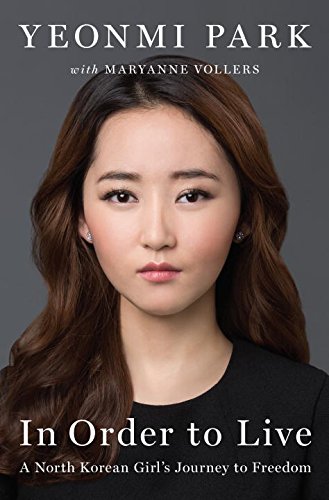 Access the feature at the Times' website.
"My journey to freedom is not a hero's journey," Park told an audience at DePauw's Kresge Auditorium this fall. "I didn't escape for freedom, I escaped for a bowl of rice."
The youngest-ever guest in the 29-year history of the Ubben Lecture Series, Park turned 22 the night before the event. Her book was published by Penguin just six days before she came to Greencastle.
"North Korea is undescribable and unimaginable, because it's a different universe," Park stated. "There's no way I can use human words to describe what's happening in the country, and what's happened for almost seven decades."
A summary of the speech is available here; a video montage is embedded below.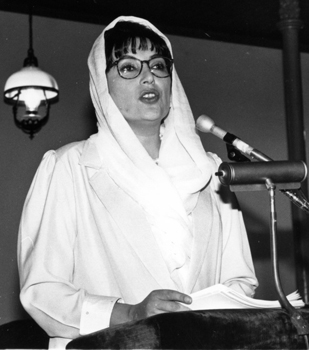 Established in 1986 through the generous support of 1958 DePauw graduates Timothy H. and Sharon Williams Ubben, the Ubben Lecture Series was designed to "bring the world to Greencastle" and has presented 103 programs. An announcement of a spring Ubben Lecturer will likely be made in the coming weeks.
Guests of the series have included Margaret Thatcher, Bill Clinton, Benazir Bhutto (pictured at right), Elie Wiesel, Mikhail Gorbachev, Tony Blair, Jane Goodall, Shimon Peres, Mike Krzyzewski and Doris Kearns Goodwin.
To view a complete roster of Ubben Lecturers -- which includes links to video clips and news stories -- click here. Video montages of many events are available on YouTube. A 2008 video history of the Ubben Lecture Series is embedded below.
Back