UN Secretary-General Appoints Karen Koning AbuZayd '63 Special Adviser
January 6, 2016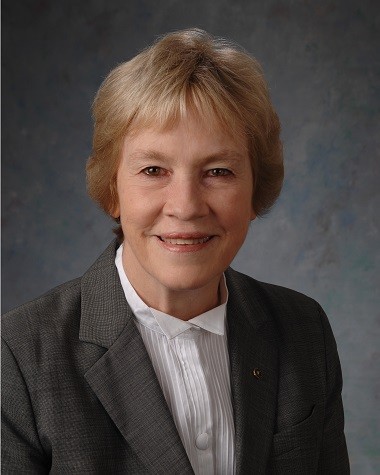 United Nations Secretary-General Ban Ki-moon has appointed Karen Koning AbuZayd, a 1963 graduate of DePauw University, as special adviser on the Summit on Addressing Large Movements of Refugees and Migrants, to be held in the General Assembly in September 2016.
In her role, AbuZayd "will work with UN entities and undertake consultations with member states and other relevant stakeholders in the lead up to the Summit. This will include overseeing the Secretary-General's report on large movements of refugees and migrants, to be submitted to the General Assembly in May 2016."
The UN's announcement adds that "AbuZayd has extensive United Nations experience in humanitarian and human rights work in numerous countries. Since 2011, she has served as a Commissioner on the Independent Inquiry Commission on Syria. In 2005, Ms. AbuZayd was appointed Commissioner-General of the United Nations Relief and Works Agency for Palestine Refugees in the Near East (UNRWA) and served in that position until 2010. (She) worked for the Office of the United Nations High Commissioner for Refugees (UNHCR) for 19 years, including as Chief of Mission in Sarajevo during the Bosnian war, as well as positions in Sudan, Namibia and Sierra Leone. She also served in UNHCR's Geneva headquarters, as Chef de Cabinet to the High Commissioner and as Regional Representative for the United States and the Caribbean."
Read more here.
Karen Koning AbuZayd received a bachelor's degree in nursing from DePauw and a master's in Islamic Studies from McGill University. In May 2007 she presented the commencement address at DePauw, telling graduates that her undergraduate education "provided me with a foundation for a life of service," adding, "The DePauw environment gave me a thirst for knowledge, along with a penchant to question conventional wisdom with healthy skepticism. It was here on this campus that the universally powerful precept about treating all human beings with genuine respect was confirmed for me."
Video of the speech is embedded below.
Back