Publishers Weekly Notes Upcoming Book by Prof. Jeannie Vanasco
January 11, 2016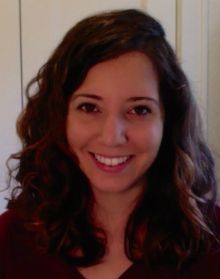 "Based on her Believer magazine essay 'What's in a Necronym?,' Jeannie Vanasco's memoir, Glass Eye, was acquired by Masie Cochran at Tin House," reports Publishers Weekly.
"In the essay, which appeared in the summer 2015 issue of the literary magazine, Vanasco writes about being named after a dead sibling and how this fact, in the wake of her father's death, took on greater significance. Vanasco is an assistant professor of creative nonfiction at DePauw University and has written nonfiction and poetry for a number of outlets, including the New York Times Book Review; Glass Eye, her first memoir, is scheduled for summer 2017."
Access the item here.
Barbara Jean "Jeannie" Vanasco joined the DePauw faculty in the fall after teaching at Hunter College. Her writing has also appeared in NewYorker.com, Prairie Schooner and the Cortland Review.
Source: Publishers Weekly
Back