Despite Civil Rights Progress, "A Lot is Superficial," Says Prof. John Dittmer
January 18, 2016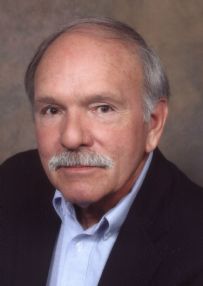 Speaking of the civil rights movement on the federal holiday honoring Dr. Martin Luther King Jr., John Dittmer says, "A lot of progress has been made, but a lot is superficial." Dittmer, professor emeritus of history at DePauw University, tells the Terre Haute Tribune-Star, "It's not as dramatic today as when you were sitting in or demanding the right to vote. It's a lot more institutional."
The author of Local People, The Struggle for Civil Rights in Mississippi and Black Georgia in the Progressive Era, 1900-1920, Dr. Dittmer notes, "In terms of a lot of things, Indiana as late as the early 1960s was a Jim Crow state."
"In Indianapolis, blacks could not stay at many hotels or eat in the same restaurants as whites, and schools were segregated until the 1950s, said Dittmer," writes Lisa Trigg.
"A lot of progress has been made in terms of Jim Crow signs," Dittmer states. "Today, you won't find problems of blacks being stared at in white-only restaurants. But there's a whole lot that hasn't happened as well."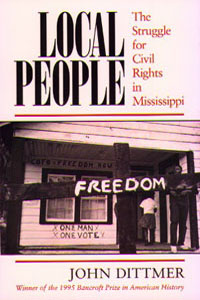 Access the complete story (a subscription may be required) at the newspaper's website.
Local People: The Struggle for Civil Rights in Mississippi, won the Bancroft Prize, generally considered the most prestigious award in the field of American history writing. Dittmer also authored the 2009 book The Good Doctors: The Medical Committee for Human Rights, Race and the Politics of Health Care in America.
The historian delivered the principal address to DePauw's Class of 2009 at the University's 170th commencement and received an honorary doctoral degree. A summary of his remarks and an MP3 file of the complete speech can be accessed in this report. Video of the address is posted below.
Source: Terre Haute (Ind.) Tribune-Star
Back