Construction to Begin on DePauw's New $6.7 Million Performing Arts Center
March 8, 1973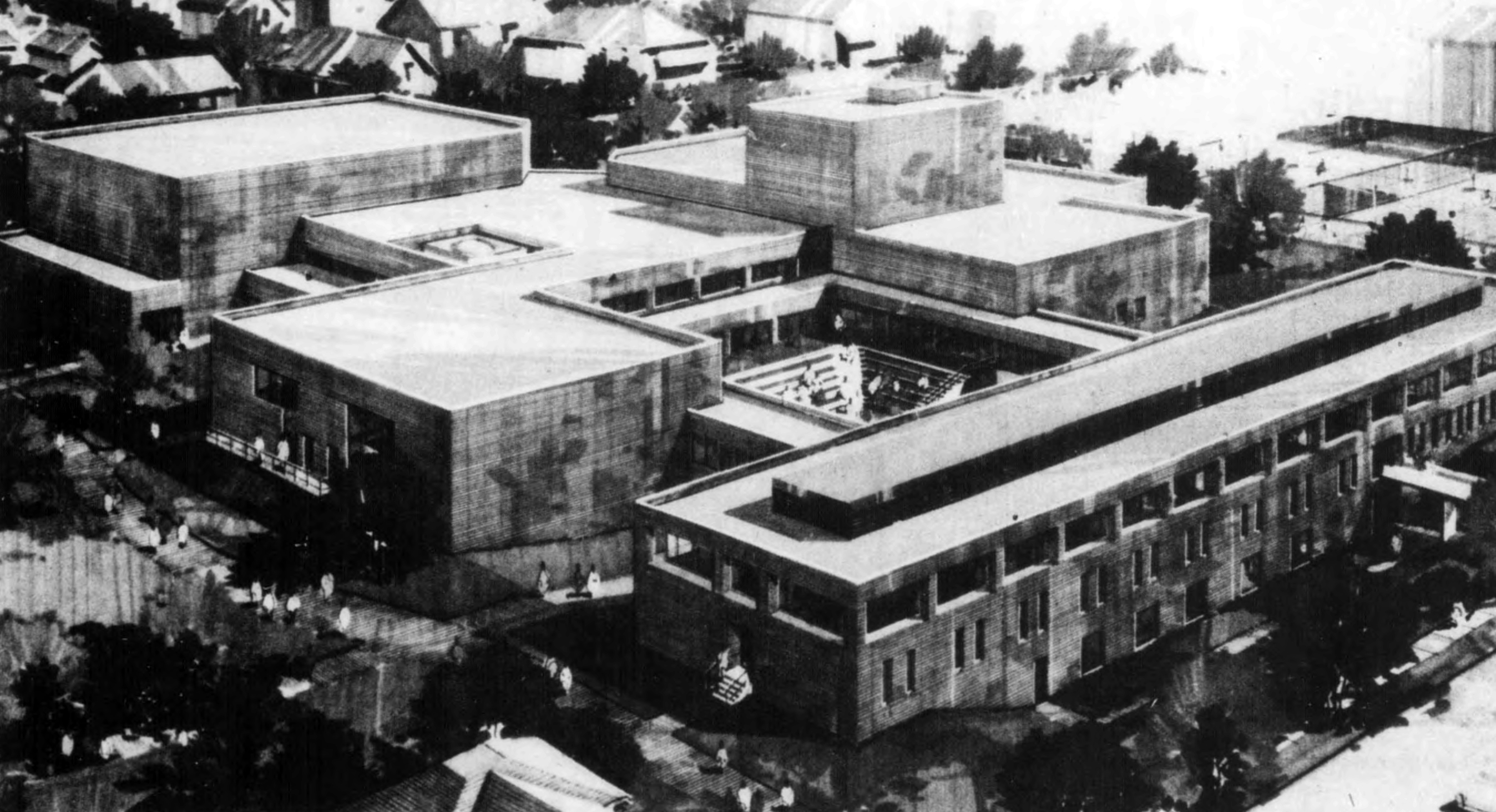 March 8, 1973, Greencastle, Ind. - Contracts signed today by DePauw University and the Colvin Construction Company of Indianapolis clear the way for work to begin immediately on DePauw's new Performing Arts Center. The $6.7 million building, funded entirely by alumni gifts, will be erected on a recently cleared block surrounded by College Avenue and Olive, Locust and Chestnut streets. The site is one block south and across the street from the University's new Science and Mathematics Center. (image depicts a model of the project)
DePauw President William E. Kerstetter says construction should take 27 months to complete with a projected opening in June 1975.
The performing arts complex, which replaces obsolete facilities,will for the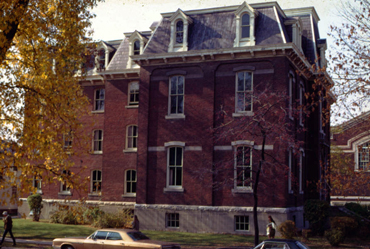 first time centralize the functions and activities of the DePauw University School of Music and the department of speech. Both have been operating primarily in buildings from 80 to 100 years old, some of them ancient improvisations. DePauw's 89-year-old Music Hall (pictured at right) lacks sufficient performance space for concerts as well as many of the amenities that are needed today.
"Obviously we had a distinct need for facilities such as we are now ready to begin," notes Dr. Kerstetter. ""he new performing arts complex will be a fantastic addition to the campus, and I'm sure people will be quite excited about its capabilities and beauty as it progresses."
One component of the "L-shaped" complex will be a three-level academic building for speech and music instruction with offices, practice rooms, classrooms and studios. A second larger building contains a major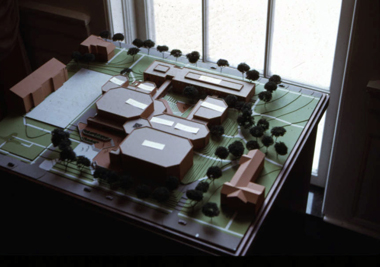 convocation hall, a theatre, a recital hall and auxiliary spaces including classrooms, studios, and preparation and equipment space.
The buildings will be connected by overhead passageways. A tower will include a 35-bell, four-octave carillon which can be played manually or create music electronically. There will be an 80-foot plaza on the exterior of the building with a courtyard in the middle of the complex.
More than 1,000 students enrolled in music and speech courses will use the new facilities, while public performances will be enjoyed by the entire campus community as well as those who live near the DePauw campus.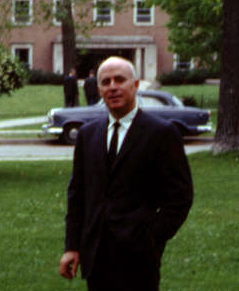 "Probably no building wehave built will touch the lives of so many students, faculty, alumni and friends as this one," President Kerstetter says. "Beyond the students who will attend classes in it. there will be countless others who will enjoy lectures, concerts and plays in its modern facilities."
DePauw set a goal of creating new spaces for the performing arts and speech when it launched its "Design for a Decade" campaign. The film embedded below accompanied the campaign's launch.
Back