Betty Neely Reinhardt '30 Was Oscar Nominated for Screenplay of Classic Film Noir, Laura
January 23, 2016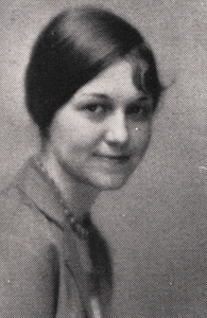 An essay by Larry Harnisch on the classic film noir Laura points out that one of the screenwriters, Elizabeth "Betty" Neely Reinhardt, was an alumna of DePauw University. (photo from 1929 Mirage yearbook)
He writes, "In discussions of Laura, (Samuel) Hoffenstein and Reinhardt rarely get much attention, but it's worth taking a further look at who they were. They spent about five months on the script -- from November 1943 to April 1944 -- longer than any of the other writers. Most important, the revised script credits them for the ending in which Waldo Lydecker (Clifton Webb) is arrested after a struggle, as in Vera Caspary's novel, rather than killed, a finale that was discarded in favor of the one by Jerome 'Jerry' Cady that was ultimately used in the film."
The essay notes that before Laura, Reinhardt's screenwriting credits included several films in the "Maisie" series of films starrin Ann Sothern. "Betty Neely Reinhardt attended DePauw University, Class of 1930, and her earliest films were Spanish-language movies at Warner Bros. and Fox, where she might have met her husband, director John Reinhardt, an engineer and actor who directed Spanish-language films at Fox," Harnisch notes.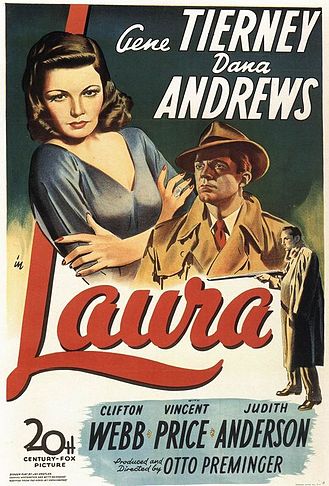 Read the complete piece (which is one of a long series of articles on the film) here.
Betty Reinhardt died in 1954. She, Hoffenstein and Jay Dratler were nominated for the Academy Award for Best Adapted Screenplay for Laura but lost to Frank Butler and Frank Cavett for Going My Way.
In 1999, Laura was selected for preservation in the United States National Film Registry by the Library of Congress as being "culturally, historically, or aesthetically significant."
AFI (the American Film Institute) named Laura one of the 10 best mystery films of all time.
Back