Prof. Brett O'Bannon to Speak as Part of World Affairs Council of West Michigan Series
January 24, 2016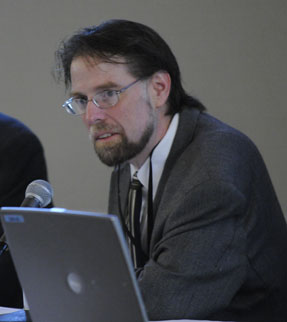 Brett O'Bannon, Leonard E. and Mary B. Howell Professor of Political Science at DePauw and coordinator of the University's Conflict Studies Program, will speak as part of the World Affairs Council of West Michigan's "Great Decisions" global discussion series. Dr. O'Bannon will speak February 22 on the topic, "Never Again: The UN's Role in Genocide Prevention."
"The rhetoric surrounding issues from the presidential campaign to immigration seems particularly shrill this year -- and the amount of misinformation circulating gives us pause," says Dixie Anderson, executive director of the World Affairs Council of Western Michigan. "We see 'Great Decisions' as a welcome antidote to this trend, allowing experts to lead a civil discussion about global issues that affect people in every corner of the world --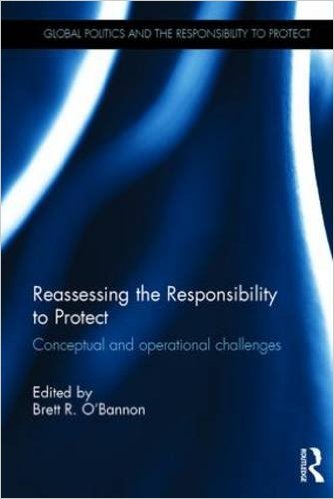 including those living right here in West Michigan."
Learn more about the series here.
Brett O'Bannon is editor of the recently published book, Reassessing the Responsibility to Protect: Conceptual and Operational Challenges. The professor was interviewed by an Indianapolis TV station following the April 2013 death of former British Prime Minister Margaret Thatcher. The segment is embedded below.
Back