Thomas & Vicki King Present Faculty Select Series Concert, Feb. 1
January 26, 2016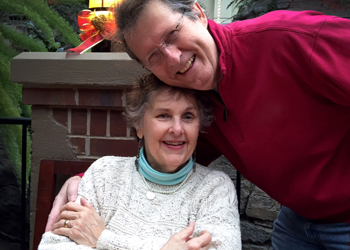 The spring recital season at the DePauw University School of Music begins on the first day of classes, Monday, February 1, with a 7:30 p.m. Faculty Select concert by the husband-and-wife duo of DePauw faculty tenor Thomas King and pianist Vicki King. Both champions of art song, the Kings will present a program featuring works by American composers Leonard Bernstein, Samuel Barber and Ned Rorem, as well as Indiana premieres by Libby Larsen and Al Benner. Other composers on the concert in the Green Center's Thompson Recital Hall include Richard Strauss and Jules Massenet.
With an active repertoire spanning more than 500 years, from the Baroque era to the 21st century, one of the first songs on the recital will be sung with accompaniment on a replica sixteenth-century ottavino harpsichord. The Kings will also present a DePauw premiere of Larsen's "I cried unto God with my voice," dedicated to Thomas King by the composer in 2010.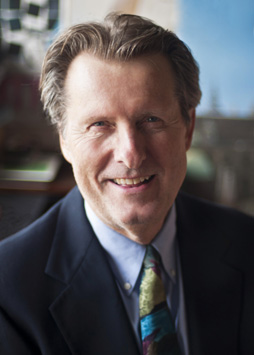 The duo's musical relationship began when they were students at the Indiana University Jacobs School of Music; over 45 years later, they are still performing together.
Thomas King has sung more than 400 performances in German opera houses and taught at the American Institute of Musical Studies in Graz, Austria, for 25 years, including seven years as its artistic director. Since the spring of 2015, he has been a Visiting Professor of Voice at the Indiana University Jacobs School of Music and in fall 2015 began teaching German Diction and Vocal Literature for the School of Music at DePauw. Vicki King studied piano at the Mozarteum in Salzburg, Austria -- as well as in Cologne and Hamburg, Germany -- and is currently a leading expert on piano performance injuries.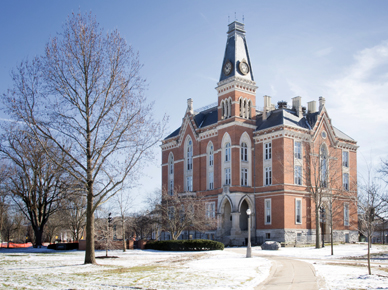 "We appreciate the opportunity to perform in Greencastle at DePauw University, and we dedicate this evening to all of the students of the School of Music," Professor King said. "We hope that they enjoy their present music studies as much as we have ours for the last 50 plus years."
General admission to Faculty Select performances is $5; tickets for seniors, children and all students are free. For more information and online purchases, visit the School's new website at music.depauw.edu. The Green Center box office will also be open beginning one hour prior to the concert.
Back