Income Inequality "A Defining Issue of Our Day": Veteran Statesman Lee Hamilton '52
January 31, 2016
"When the history of this year's presidential campaign is written, one of its more remarkable features will be that candidates of both parties feel it necessary to talk about income inequality," writes Lee H. Hamilton in a nationally distributed newspaper columns. "Surely that makes this a watershed moment."
Hamilton, who served 34 years in the U.S. House of Representatives and recently received the Presidential Medal of Honor, is a 1952 graduate of DePauw University. In his view, income inequality "has become a defining issue of our day, with Republican candidates seizing on it just as avidly as Democrats -- though with different views of its causes and solutions. Some reformist Republicans have argued for some time now for the right mix of public policies to give poor and middle-income Americans more opportunity without shifting power to the federal government. On the Democratic side, as expected, both Bernie Sanders and Hillary Clinton press for a firmer public stance to redress the problem. No one suggests there are easy solutions."
The Democrat asserts, "No one is arguing for a straight-ahead equalization of economic resources, which would not just require extreme restrictions on personal freedom, but would almost certainly hamstring economic growth. Nor, however, should government make the problem worse -- which is what some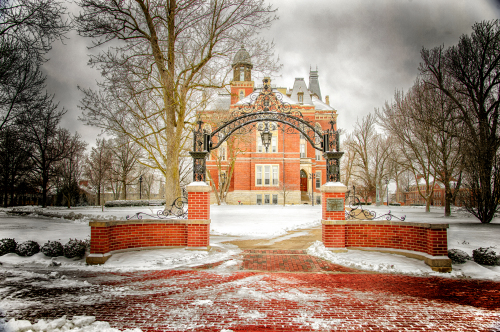 politicians' call for further tax reductions on the richest would do."
Hamilton asserts, "We need to shift resources to education and workforce training, though that will take time to produce change. Encouraging technological change that boosts unskilled employment -- rather than stripping it away -- will matter. So will protecting the progressivity of the income tax, encouraging the well-to-do to follow the excellent examples of their peers who are sharing their wealth, focusing on trade deals that favor workers and not just the business community, and providing incentives for people of ordinary means to save and invest. We need to promote policies that help all children advance, and discourage efforts to further concentrate wealth. These are incremental changes requiring limited government action."
The essay concludes, "A reduction in inequality is an essential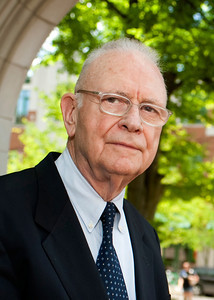 ingredient in a healthy democracy. To let the gap between rich and ordinary Americans grow larger will allow political pressures to build in our economic and political systems. We should aim for a country where opportunities are more equal and the distribution of wealth and income is fairer."
Read the complete text at the website of Ohio's Clermont Sun.
A history major and basketball standout at DePauw, Lee Hamilton is a Distinguished Scholar at the Indiana University School of Global and International Studies and a Professor of Practice in the IU School of Public and Environmental Affairs. He was one of five individuals inducted last summer into the Capital One Academic All-America® Hall of Fame, as selected by the College Sports Information Directors of America (CoSIDA).
Called "Mr. Integrity" by Newsweek, Hamilton was vice chair of the 9/11 Commission and co-chair of the Iraq Study Group. He has previously received the Churchill Award for Statesmanship, the Eisenhower Medal for exceptional leadership, the Distinguished Service Award from the U.S. Association of Former Members of Congress, and the Franklin and Eleanor Roosevelt Institute Freedom From
Fear Award, among many other honors. He's also a member of the Indiana Basketball Hall of Fame and DePauw's Athletic Hall of Fame. (photo: Hamilton meeting with DePauw student journalists during a campus visit)
Congressman Hamilton has been a frequent visitor to DePauw over the years and delivered an Ubben Lecture on March 15, 2011 (embedded below) and the commencement addresses in 1971 and 1998.
Back