David McMillin '06 & Fort Frances Bring New Sound to Alio
February 2, 2016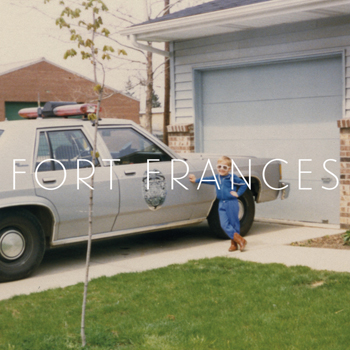 "Led by vocalist and guitarist David McMillin, the band has gradually shed their Americana roots and morphed into something much more dynamic," notes Consequences of Sound in an article on Fort Frances. McMillin, a 2006 graduate of DePauw University, and his Chicago-based band have just issued "Building A Wall," a track from their first album in five years, Alio, which will be released April 22. (at right: the cover of the new album; below left: McMillin, center, and his bandmates)
Collin Brennan writes, "This might be the first time you're hearing of Chicago rock trio Fort Frances, but they're huge in Lithuania. No, seriously. The band's strange path to a very specific kind of fame began three years ago, when they released an out-of-character cover of Will Smith's 1991 classic 'Summertime' that racked up over a million YouTube views. Plenty of those views originated in Lithuania -- so many, in fact, that Fort Frances was invited to the Baltic nation in 2015 to headline one of its biggest summer festivals, Loftas Fest."
Read more and hear the new song here.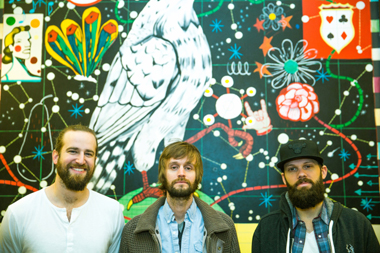 An English (writing) major as an undergraduate, David McMillin has toured extensively, opening for such acts as Shelby Lynne, Martin Sexton, Matt Nathanson, Third Eye Blind, Sister Hazel and the Goo Goo Dolls, among others. He was awarded the "Best Folk, Country or Americana" title by the Chicago Reader in 2008. More recently he placed fourth in the 2014 Telluride Troubadour Competition.
Last spring, McMillin wrote a piece for Pop Matters, "Why It's Time to Stop Hating Spotify." Read more here.
Back