Associated Press Carries News of DePauw's New Technology Initiative
February 6, 2016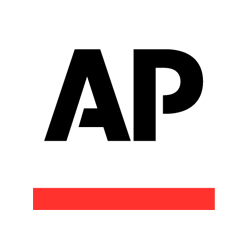 "DePauw University officials say the private school has received a $10 million donation to be used to build a new technology center," begins an Associated Press news item which is receiving national distribution today.
"The university said in a news release Friday that the anonymous donation will finance the Technology Center and Visualization Laboratory and hire a director for the center's programs," adds the story, which appears on a number of news sites, including the San Francisco Chronicle, the Kansas City Star and the Herald Courier of Bristol, Virginia. "The donation is part of a DePauw fundraising campaign started in 2014. The university in Greencastle in west-central Indiana has raised $255 million and is aiming for $300 million."
Access the piece here.
Yesterday's announcement from DePauw can be found here.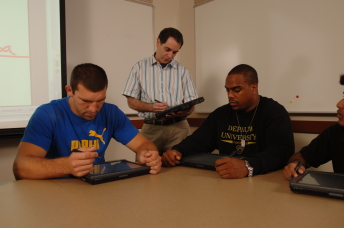 The story was also carried by Inside Indiana Business and Greencastle's Banner-Graphic.
Dave Berque (pictured at left), dean of academic life at DePauw and Herrick E.H. Greenleaf Professor of Computer Science, is scheduled to discuss the new initiative Monday with Inside Indiana Business Radio.
Source: Associated Press
Back