Tristan Glover '02, R.J. Talyor '02 & Jason Spilbeler '07 Among Indy's 'Forty Under 40'
February 9, 2016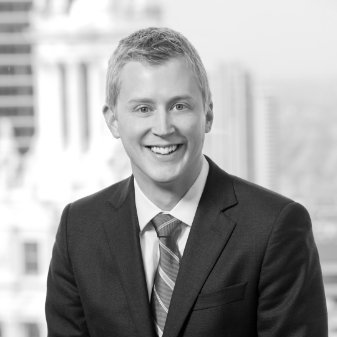 Three graduates of DePauw University -- Tristan Glover '02, senior vice president of Zeller Realty Group; Jason Spilbeler '07, vice president, global investment specialist at J.P. Morgan Private Bank; and R.J. Talyor '02, vice president of product at Geofeedia -- are among the Indianapolis Business Journal's "Forty Under 40."
"Overseeing 1.4 million square feet of Indianapolis office space, Tristan Glover has been involved in the marketing, leasing and acquisition of more than a dozen properties. He's expanded ZRG's footprint in Denver … but has resisted the temptation to relocate," his profile states.
An economics major at DePauw, "Glover has helped reposition Zeller's traditional assets to appeal to the next generation of workers. 'You can't build new 100-year-old buildings,' he said. So traditional office buildings needed makeovers, including ripping out drop ceilings, building 'collaboratories' within buildings, and offering places to get away from the office without actually leaving the office."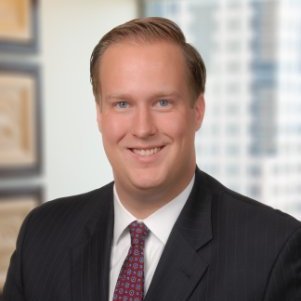 "As an investment specialist on the high-net-worth team, Jason Spilbeler [pictured at left] manages more than $1 billion in investments for 90 Indiana families, growing assets by more than $100 million in the past year," notes IBJ. "Currently, he partners with a team that focuses on managing the wealth of business owners, corporate executives and foundations with at least $5 million of investable assets."
The profile points out that "Spilbeler was recruited by J.P. Morgan out of DePauw University, where he majored in economics and communication. After participating in Morgan's six-year asset management global analyst and associate training program (finishing at the top of his class) and earning a CFA (chartered financial analyst) designation, he was promoted to vice president."
The publication notes that Spilbeler serves on several volunteer boards, including DePauw's Alumni Association board.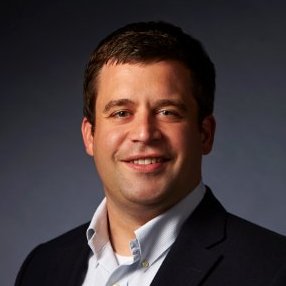 "You might spend a lot of time on social media, but you've got nothing on R.J. Talyor, whose Geofeedia team collects and analyzes location-specific information from Twitter, Facebook, YouTube, Instagram and Flickr and transforms it into useful tools for such clients as CNN and Mall of America," reports IBJ.
"People tell you to major in what you love," Talyor (seen at right) says. "I took that advice."
An English major and Management Fellow at DePauw, he earned a master's in English from Purdue University and learned that "putting writing out there and having people critique it is bold. You have to be comfortable with people throwing out suggestions. And that's the same with business."
Access the complete profiles at the publication's website.
Source: Indianapolis Business Journal
Back