Prof. David Harvey Receives National Award from American Chemical Society
February 15, 2016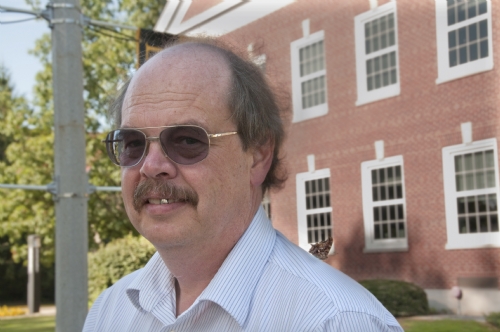 David Harvey, professor of chemistry and biochemistry at DePauw University, is the recipient of the 2016 American Chemical Society Division of Analytical Chemistry J. Calvin Giddings Award for Excellence in Education. The national award recognizes a scientist who has enhanced the professional development of analytical chemistry students, developed and published innovative experiments, designed and improved equipment or teaching labs and published influential textbooks or significant articles on teaching analytical chemistry.
Dr. Harvey will be presented with the award and an accompanying $2,500 prize at the national meeting of the ACS, which will take place August 21-25 in Philadelphia.
"David Harvey's generosity and innovation -- his ability to connect students and faculty with their interests in complex and creative ways -- have long made him a treasured and revered professor and mentor at DePauw," says Anne F. Harris, vice president for academic affairs and Johnson Family University Professor of Art and Art History. "With this award, he joins an esteemed company of analytical chemists who have shaped the field through their teaching excellence. As a small liberal arts college, DePauw is honored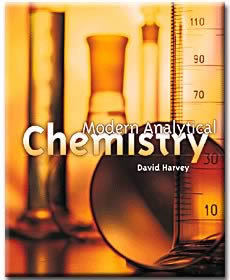 to have David among its faculty, and grateful for his lasting and transformative commitment to students and colleagues."
The professor, whose scholarly interests include the study of trace metals in sediments and curriculum development, authored the textbook Modern Analytical Chemistry, which was published by McGraw-Hill in 1999.
He earned an A.B. in chemistry from Knox College and completed his Ph.D. in analytical chemistry in 1982 at the University of North Carolina - Chapel Hill.
Harvey -- who has served as vice president for academic affairs and chair of his department -- joined the DePauw faculty in 1986. In 2013 he received Mr. and Mrs. Fred C. Tucker Jr. Distinguished Career Award, which is designed to recognize the achievements of those faculty members who have made notable contributions to DePauw by their commitments to students, teaching excellence, their chosen disciplines, and service to the University. Learn more here.
Back