Robert Hisrich '66 Featured in CEO Magazine
February 18, 2016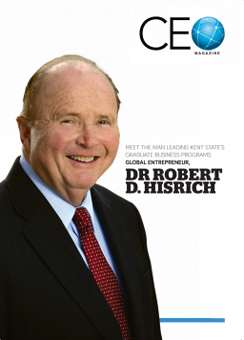 Robert D. Hisrich, associate dean for graduate and international programs at the Kent State University College of Business Administration and 1966 graduate of DePauw University, is featured in the latest issue of CEO magazine. The piece is headlined "Global Entrepreneur and Expert Researcher Leads Kent State's Graduate Business Programmes."
Dr. Hisrich came to Kent State in March 2015. He is the former director of the Walker Center of Global Entrepreneurship at Thunderbird School of Global Management. He has authored or co-authored 36 books, including International Entrepreneurship: Starting, Developing, and Managing a Global Venture and Entrepreneurship: Starting, Developing, and Managing a New Enterprise, in its 10th edition and is available in 13 languages. Hisrich has also written more than 300 articles on entrepreneurship, international business management and marketing.,
An English major at DePauw, Hisrich earned an M.B.A. and Ph.D. in business administration from the University of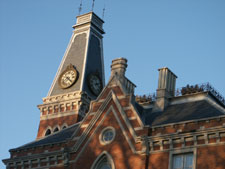 Cincinnati. Hisrich also holds honorary doctorate degrees from Chuvash State University in Russia and the University of Miskolc in Hungary and he's been a visiting and honorary professor at more than eight universities in six different countries.
Access the article here.
Back