Shara Worden & Caroline Shaw Join Indianapolis Symphony in Sunday DePauw Concert
February 16, 2016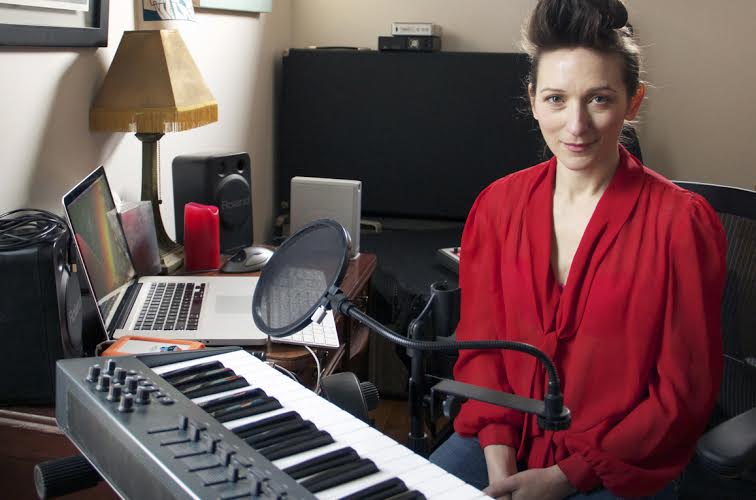 The Indianapolis Symphony Orchestra returns this week to DePauw University's Judson and Joyce Green Center for the Performing Arts for a concert on Sunday, February 21. Leading the ISO's fifth DePauw appearance in four consecutive seasons will be guest conductor Edwin Outwater. Soprano Shara Worden (pictured at right) and violinist and Pulitzer Prize-winning composer Caroline Shaw will be the featured soloists in the 3 p.m. program in Kresge Auditorium.
Following Friday night's world premiere at the Hilbert Circle Theatre in Indianapolis, Shaw will reprise her performance of her own ISO commissioned violin concerto, Lo, at the Green Center on Sunday.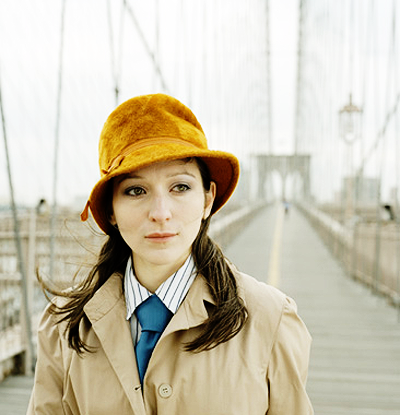 Worden, lead singer and songwriter for My Brightest Diamond, will offer an ISO premiere of three songs by American composer Sarah Kirkland Snider from Unremembered, recently released on CD by New Amsterdam Records. The intriguing song cycle for voice and chamber orchestra made the Washington Post's chief classical music critic Anne Midgette's short list of five best five-star recordings for 2015.
All three women -- Shaw, Worden and Snider -- are accomplished, classically trained composers as well as performers. In 2013, at age 30, Shaw became the youngest composer ever to win the Pulitzer Prize for Music.
Shaw, who previously performed at DePauw's Green Center with Roomful of Teeth, was selected as a "can't-miss classical music performance of 2014-15" by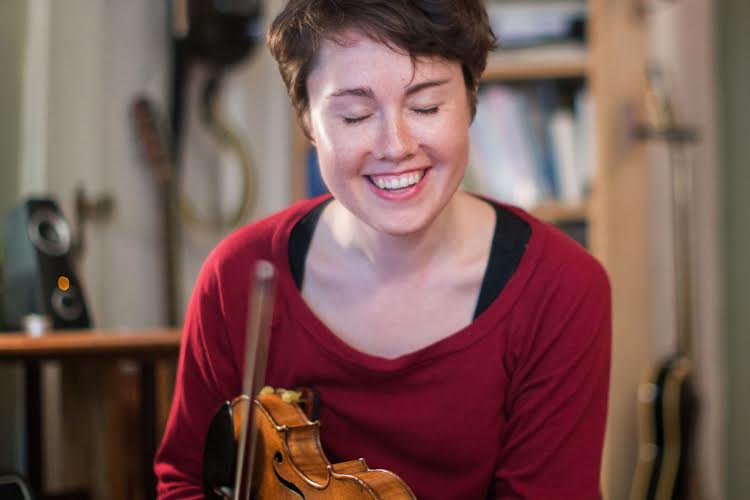 the Indianapolis Star. The direct expression and vivid narrative of Snider's music has been hailed as "rapturous" by the New York Times and "strikingly beautiful" by Time Out New York.
Worden, who has classical training as an opera singer, has also achieved much success in the "crossover" genre, having lent her voice to artists as varied as David Byrne, Laurie Anderson, The Decemberists and Bon Iver. Her interest in composition began while studying Russian in Moscow, where she self–produced her first album Session I. Her My Brightest Diamond project has yielded four albums and a nomination for Female Artist of the Year in the PLUG Independent Music Awards.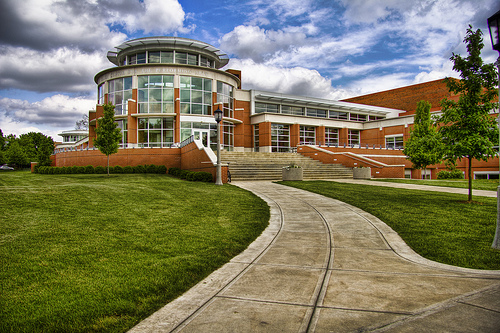 Coupled on the program with this week's premieres will be two works from the standard orchestral repertoire that inspired the young artists along their journeys to become composers and performers -- Jean Sibelius's The Oceanides and Johannes Brahms's Variations on a Theme by Haydn.
General admission to Green Concerts is $10 in advance and $15 day of the event; tickets for seniors, youth and all students are free. For more information and online purchases, visit music.depauw.edu. The Green Center box office will also be open beginning one hour prior to the performance.
Back