CIO Carol Smith '85 Discusses Tech Trends with College Planning & Management
February 17, 2016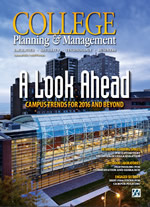 A College Planning & Management magazine article titled "Looking Ahead: Thought Leaders Forecast Trends 2016" cites Carol L. Smith, chief information officer for DePauw and 1985 graduate of the University. Smith addresses the topic, "Hybridization of Administrative Systems", examining the trend "Toward CIOs Acting as Integrators."
She writes, "As hybridization of administrative systems progresses to displace the single-vendor campus ERP, CIOs must exercise their skills as integrators to ensure that enterprise data stays connected and intact."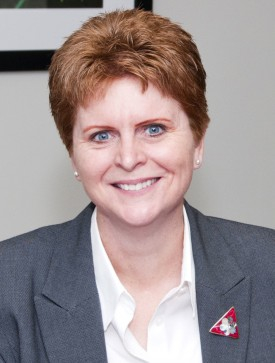 Read the contribution in its entirety at the publication's website.
A computer science and English (literature) double major at DePauw, Carol (Hoopengarner) Smith went on to earn an M.S. degree in instruction systems technology from the Indiana University School of Education in 2001, and is a graduate of the Frye Institute. In 2012 she was named a NITLE Fellow by the National Institute for Technology in Liberal Education.
Smith has served on the board of directors of the Indiana Higher Education Telecommunication System (IHETS) and as a faculty member for the EDUCAUSE Leadership Institute Program.
Source: College Planning & Management
Back