DePauw's Triple Overtime Win Over Wabash "An Instant Classic," Writes Columnist
February 19, 2016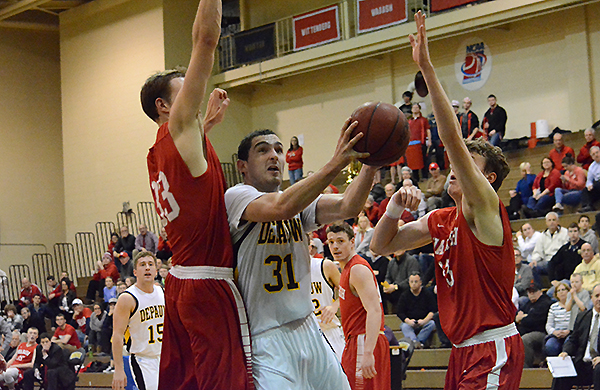 The triple overtime men's basketball game between DePauw University and Wabash College Wednesday night "was an instant classic," writes Bob Cox in the Crawfordsville Journal Review. "There were big comebacks, big plays, amazing shooting and a crowd that filled Neal Fieldhouse that roared. It was the collegiate version of Hoosier Hysteria at its very best."
DePauw won the thriller, 114-110, with junior Luke Lattner scoring 55 points and breaking the Tigers' all-time single game record (Tom McCormick had 45 points against Ball State in 1969).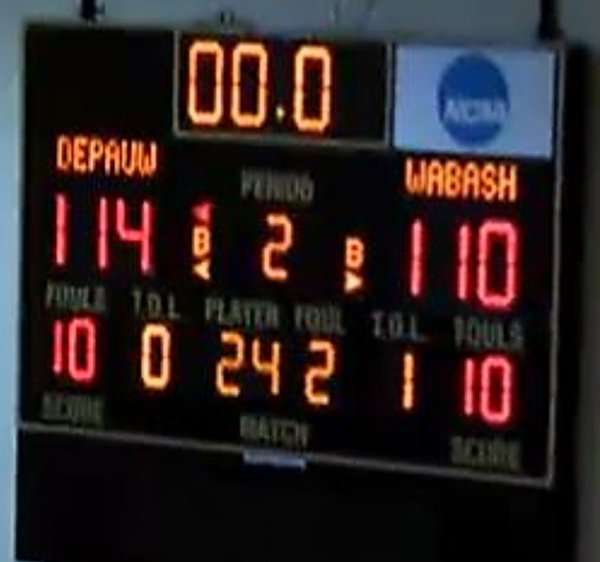 Lattner's 19 field goals also set a school record, and he had 10 rebounds. The 55 points also set a new North Coast Athletic Conference record.
Cox notes, "At the conclusion of the game, fans from both schools knew they had just watched something unique and that will be talked about for years to come."
Access the column at the newspaper's website. A summary of the DePauw-Wabash game is available here. It's also noted in the Indianapolis Star.
Source: Crawfordsville (Ind.) Journal Review
Back