University Chorus and Jazz Combos Join Tuesday in Celebrating Black History Month
February 17, 2016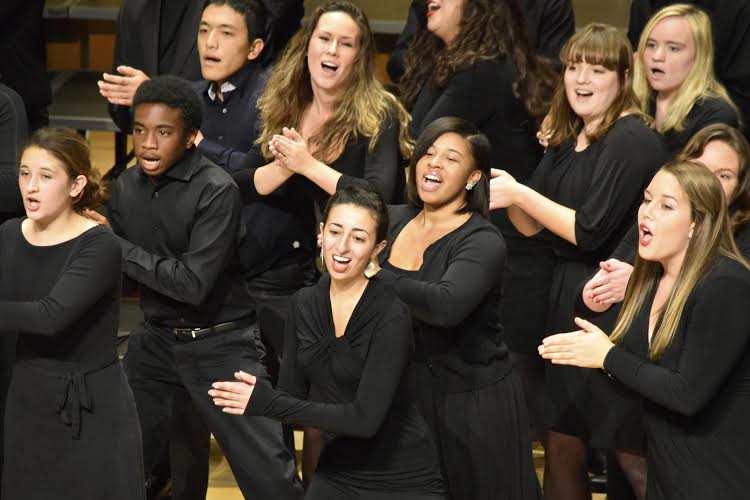 A work by black sacred music giant Charles Albert Tindley and a new arrangement of "Birmingham Sunday," a poetic retelling of the 1963 bombing of the 16th Street Baptist Church, will be featured at a DePauw University School of Music concert in celebration of Black History Month. The event takes place on Tuesday, February 23, at 7:30 p.m. in Kresge Auditorium, located within DePauw's Green Center for the Performing Arts.
The singers of the DePauw University Chorus will begin the program with three selections especially arranged for their voices by Boerger, including sacred pieces by two African American composers of the early 20th century and an English folk ballad adapted to recount Black American history.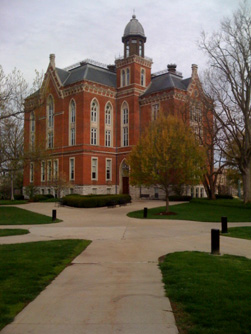 "Listen to the Lambs" is a plaintive anthem by classical composer Nathaniel Dett, who – like his contemporaries William Grant Still and George Gershwin – infused European concert music with sounds borrowed from African American vernacular styles. In his text, flocks of crying lambs represent suffering human communities; and though the piece promises that the Good Shepherd will bring relief, the lambs in this anthem have not yet been rescued from the torments they face.
A highlight of the evening will be "Birmingham Sunday," arranged collaboratively by Boerger and Snyder, based on the ancient British Isles melody known as "I Once Loved a Lass." In the 1960s, the protest singer Richard Fariña retexted the ballad to relate and reflect upon the deadly, White supremacist bombing of the 16th Street Baptist Church in Birmingham, Alabama.
Finally, in celebration of triumph over tragedy, the choir will present "The Storm is Passin' Over" by Charles Albert Tindley, a pioneer in the gospel tradition of the urban north.
Interspersed on the program -- coordinated by faculty members Kristina Boerger, director of University Choirs, and Steve Snyder, director of the DePauw Jazz Ensemble -- will be varied settings of works by significant African American composers: John Coltrane, Thelonious Monk, Lee Morgan, Billy Strayhorn and Duke Ellington -- some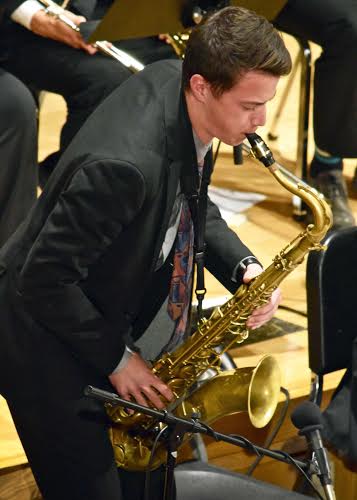 of the biggest names in jazz -- performed by soloists of the DePauw Jazz Ensemble.
"Coltrane's 'Alabama,' also written in commemoration of the '63 bombing in Birmingham, was on my mind because of the shooting this year at the church in Charleston, South Carolina," said Snyder. "When I happened to mention it to Dr. Boerger at a party, she began to sing me this song, 'Birmingham Sunday.' That's when we began thinking about what we might do together. I learned the Dett piece and came up with a harmonization and sent it to her, and then came up with an accompaniment for it. It will be this new jazz arrangement of the work that we'll be performing together at the Green Center this Tuesday."
General admission to the Black History Month choral and jazz concert is $3; tickets for seniors, youth and all students are free. For online purchases, visit www.music.depauw.edu. The venue's box office will also be open beginning one hour prior to the performance.
Back