Congress Falling Short on "Key Responsibility," Opines Lee Hamilton '52
February 22, 2016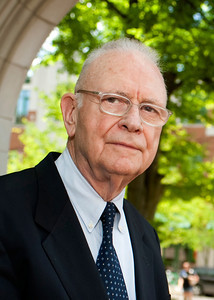 Policy oversight, seen as a "key responsibility" of Congress by veteran statesman Lee Hamilton, "has fallen into disrepair." In a newspaper column, the 1952 DePauw University graduate writes, "Really tough overseers of the administration's policies -- lawmakers who are interested in government performance, not political one-upmanship -- have grown scarce on Capitol Hill. But if we want to restore the vigor of the Congress, getting it to look into every nook and cranny of government is vital."
Hamilton, a Democrat who served 34 years in the U.S. House of Representatives, states, "Simply put, government functions better when Congress pursues robust oversight. It sharpens objectives, improves government performance, makes the bureaucracy more responsive, and curtails wasteful spending."
With media reports suggesting that U.S. military commanders are in need of more troops on the ground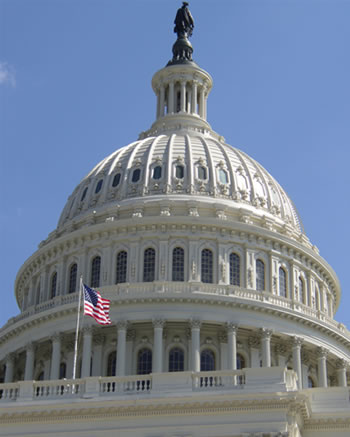 in Middle East hotspots, "This ought to have Congress working overtime to prepare for these requests." Hamilton adds, "Congress should be pushing very hard to get answers to some very tough questions. Where are we headed with these proposed troop increases? If they don't work, what's next? What's our exit strategy? What are the prospects for negotiations? We keep saying we're going to support the moderate opposition in Syria: Who are they, what do they bring to the table, and how are we recalibrating our approach in the face of Russian airstrikes on behalf of the current regime?"
Access the complete essay at the website of Anderson, Indiana's Herald Bulletin.
A history major and basketball standout at DePauw, Lee Hamilton is a Distinguished Scholar at the Indiana University School of Global and International Studies and a Professor of Practice in the IU School of Public and Environmental Affairs. He was awarded the Presidential Medal of Freedom last year and was one of five individuals inducted last summer into the Capital One Academic All-America® Hall of Fame, as selected by the College Sports Information Directors of America (CoSIDA).
Called "Mr. Integrity" by Newsweek, Hamilton was vice chair of the 9/11 Commission and co-chair of the Iraq Study Group. He has previously received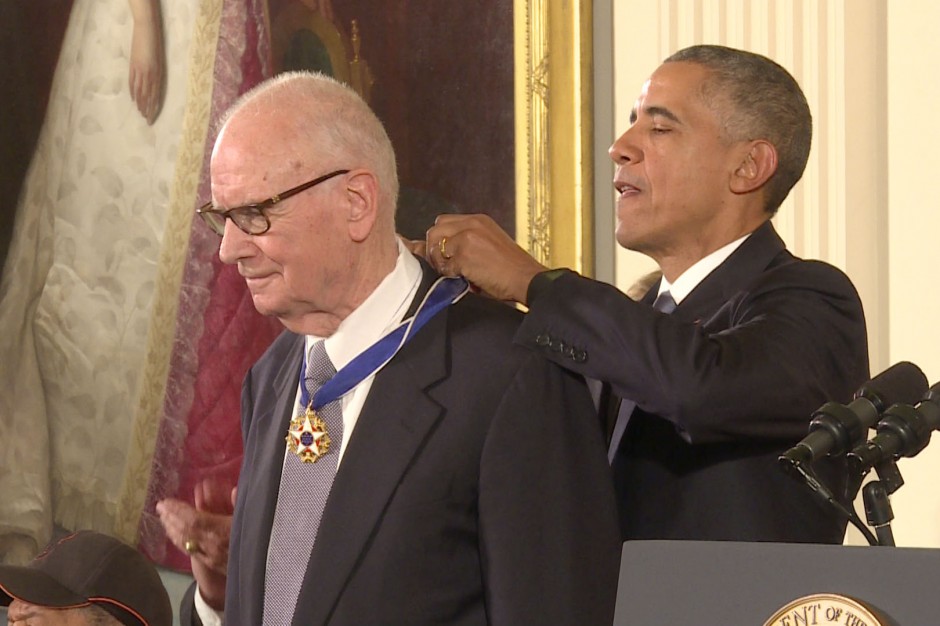 the Churchill Award for Statesmanship, the Eisenhower Medal for exceptional leadership, the Distinguished Service Award from the U.S. Association of Former Members of Congress, and the Franklin and Eleanor Roosevelt Institute Freedom From Fear Award, among many other honors. He's also a member of the Indiana Basketball Hall of Fame and DePauw's Athletic Hall of Fame.
Congressman Hamilton is now director of the Center on Congress at Indiana University. He has been a frequent visitor to DePauw over the years and delivered an Ubben Lecture on March 15, 2011 (embedded below) and the commencement addresses in 1971 and 1998.
Back