Mark Emkes '75 Appointed Chair of Corrections Corporation of America Board
February 25, 2016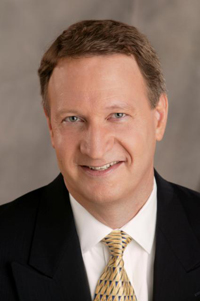 Mark Emkes, a 1975 graduate of DePauw University, has been appointed chairman of the board of directors of Corrections Corporation of America (NYSE: CXW), America's largest owner of partnership correctional, detention, and re-entry facilities.
"Emkes has been an independent CCA director since August of 2014 and is currently a member of CCA's Compensation Committee and Nominating and Governance Committee," notes an announcement. "After a thirty-three year career, he retired in February of 2010 as chairman, CEO, and president of Bridgestone Americas Inc. He also served as a board member of Tokyo-based Bridgestone Corporation from April of 2004 until his retirement. Shortly after retiring from Bridgestone, he served as Commissioner of Finance and Administration for the State of Tennessee until his retirement from state government in May of 2013."
"Mark is a highly talented individual with extensive experience in both public and private sectors," says retiring board chair John Ferguson. "His leadership will serve our government partners, stockholders and employees well."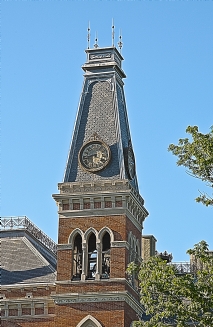 "I am sincerely honored to assume the role of chairman and want to thank the other CCA board members for the trust they have placed in me," Emkes states. "I look forward to continuing to collaborate with the board as we position the company for continued growth and value creation."
An economics major at DePauw, after graduation Emkes joined Firestone Tire and Rubber Company, rising to the positions of president of Bridgestone Firestone Latin America; chairman, CEO and president of Bridgestone Firestone North American Tire, LLC; and chairman and CEO of Bridgestone Americas Holdings, Inc.
He has served as president of the Middle Tennessee Council of the Boy Scouts of America, on the board of directors of the Community Foundation of Middle Tennessee, on the advisory board of Habitat for Humanity, Nashville Chapter, among other contributions to his community. He was the 2011 recipient of the Jennings A. Jones Champion of Free Enterprise Award and in October 2012 was inducted into the Nashville Business Hall of Fame.
Read more here.
Back