Loads of Shows, But Very Little Quality: Prof. Jeff McCall '76 on TV in 2016
February 27, 2016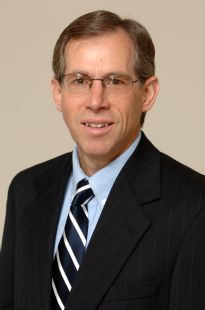 "The critically acclaimed television drama of the early 1960s, Naked City, concluded each episode with the narrator proclaiming: 'There are 8 million stories in the Naked City. This has been one of them'," recalls Jeff McCall in a newspaper column. The professor of communication at DePauw University adds, "In this era of oversaturated television programming, one would think there is a show being produced featuring each of the 8 million stories."
Dr. McCall writes, "More than 300 television programs had or will have season or series premieres in the first quarter of this year. Those shows are spread out over traditional broadcast television, cable and streaming platforms such as Netflix and Amazon."
The professor points out that industry insiders have "raised concerns about how much content the idiot box market can bear" and that viewers are underwhelmed. McCall notes that, fifty years ago, 48% of Americans named watching TV as their favorite evening activity; today it's 16 percent.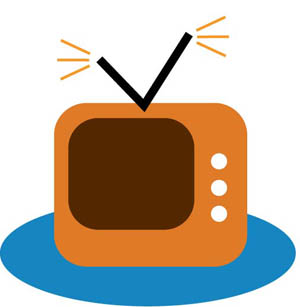 "Three-channel television in 1966 wasn't necessarily so profound either, but at least families could watch together without hearing seedy jokes about toilet activity or bedroom romps," states the author of Viewer Discretion Advised: Taking Control of Mass Media Influences. "Dramatic programs provided some social stability in that good guys and values won out in the end. Today's television writers would have Ben Cartwright of Bonanza joking about his flatulence. Gidget would have a STD. Green Acres would be a marijuana farm. Perry Mason would be frequenting strip clubs, and Andy Griffith would be addicted to meth. The Hollywood writers, meanwhile, would be crowing about edginess and cultural realism, leaving most Americans to wonder what 'real' world these writers inhabit."
Professor McCall opines, "A major failure of television today is that big media has zero interest in cultural leadership for a society that is more confused, splintered and polarized each year. Programming executives have disconnected from wide portions of their potential audience, scrounging for vacuous programs they can sell to advertisers for a quick dollar. Instead of looking for culturally unifying or positive messages,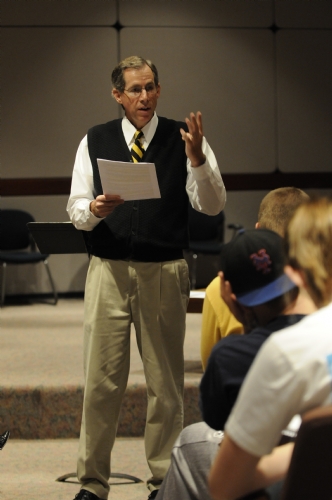 programmers hope to lure niche audiences with bizarre, fringe and even socially harmful content. The effect is that television now plays no role in providing common cultural messages. Instead, TV contributes to the separation of generations and socioeconomic groups. With the exception of the Super Bowl, the nation's viewers have no common viewing experiences, even within the same house."

The column is appearing in a number of American newspapers this weekend. Access the complete piece at the Indianapolis Star's website.
A 1976 graduate of DePauw, Jeffrey M. McCall is a former journalist and serves as faculty adviser to student radio station WGRE, where he worked as an undergraduate. The media studies professor is regularly quoted in news articles. He wrote a recent newspaper op-ed on the presidential debates, discussed the glut of January TV premieres with the Los Angeles Times, and was quoted in an Entertainment Weekly story on real-life crime shows.
Source: Indianapolis Star
Back