Hometown Newspaper Notes Record-Setting Performance by Junior Luke Lattner
March 6, 2016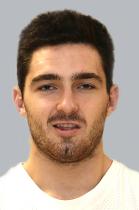 "Five days after Fenwick (High School) legend Johnny Lattner died, DePauw University guard Luke Lattner paid tribute to his grandfather with a record-breaking performance on Feb. 17," begins an item published in the Wednesday Journal of Oak Park, Illinois. "The junior guard scored a school-record 55 points, lifting the Tigers to a 114-110 triple overtime victory over Wabash College."
Ken Trainor writes, "Luke Lattner, from Hinsdale, previously starred on the hardwood at Fenwick where Johnny regularly watched his games. The elder Lattner was famous for winning the 1953 Heisman Trophy at Notre Dame, and he apparently had plenty of good basketball genes to pass along as well. In 1949, Johnny averaged a team-best 15.8 points to lead Fenwick to a 22-7 record and the Chicago Catholic League championship."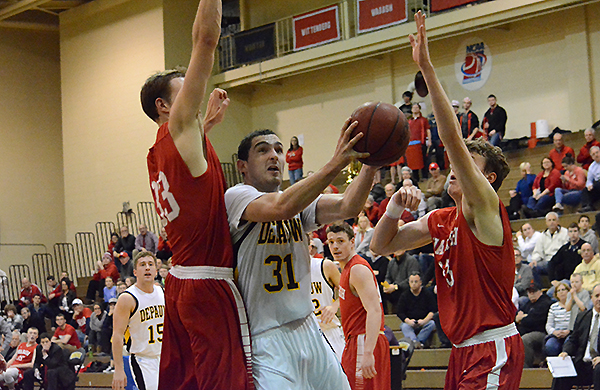 Access the piece here.
In voting by league coaches, Lattner was named last week to the all-North Coast Athletic Conference Second Team.
A video featuring all 55 of Lattner's points against Wabash in the record-setting game is embedded below.
Back