DePauw Mourns the Passing of Trustee James G. Stewart '64
March 10, 2016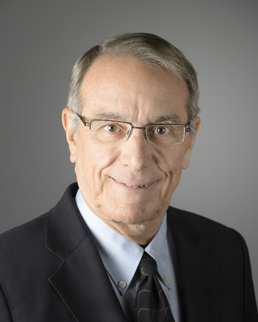 James "Jim" G. Stewart, a 1964 graduate of DePauw University and a member of his alma mater's Board of Trustees since 2003, died Saturday, March 5, at his home in Bryn Mawr, Pennsylvania, surrounded by family. The former executive vice president and chief financial officer of the Cigna Corporation, he was 73 years old.
Born in Fort Wayne, Indiana, Jim Stewart was an Eagle Scout. He came to DePauw as a Rector Scholar and was a mathematics major and Phi Beta Kappa. He went on earn his master's degree from the University of Michigan in 1965.

The following year, Stewart joined Cigna in Connecticut and held a variety of positions in the reinsurance, group insurance, group pension, individual life insurance and investment operations. He was promoted to corporate CFO in 1983 and served in that capacity until his retirement in December 2002.
During his tenure he was responsible for the corporation's accounting,, financial reporting, tax, treasury, operational planning, and the mergers and acquisitions, corporate actuarial and audit functions. He served his country as a member of the Army Reserves and is a Fellow of the Society of Actuaries.

After his retirement Stewart devoted his considerable energies to his alma mater, DePauw, and to the Franklin Institute, Philadelphia's science museum. He served on the boards and executive committees of both institutions, as well as on the audit, finance and investment committees. He became an Advisory Trustee at DePauw last year.

In May 2015, Jim Stewart made a $5 million commitment to The Campaign for DePauw. In recognition of his generosity, the plaza to be constructed between Hoover Hall and the Memorial Student Union Building will be named in his honor.
"I am forever indebted to DePauw for the experiences I had during my time as a student, and this campaign is about ensuring that those transformational experiences live on in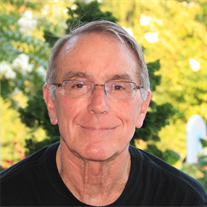 perpetuity," Stewart noted in the announcement of his major gift.
"Jim remained interested and involved in all things DePauw until his death,​ staying in touch with the University on the progress of James G. Stewart Plaza, the beautiful gathering place under construction between Hoover Hall and the Memorial Student Union Building," says DePauw President Brian W. Casey. "Jim was an enormous force on the DePauw board, never afraid to ask the tough questions. He was an elegant and precise thinker, and an important guide for all of us. We were all made better off due to his many contributions to his alma mater, a place he truly loved."
A memorial celebration will take place on Saturday, April 2 at 10 a.m., with remarks at noon, at the Merion Cricket Club, 325 Montgomery Avenue, Haverford, Pennsylvania, 19041.
An obituary is available here.
Back