News of DePauw's Presidential Selection Appears in a Variety of Media Outlets
March 8, 2016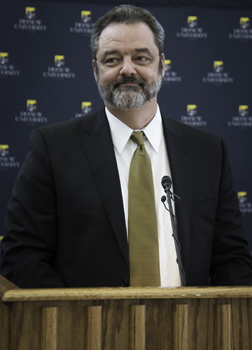 "DePauw University has selected its twentieth president from within its own walls," began an Inside Indiana Business report by Andy Ober which aired on radio stations across the state this morning. "School of Music Dean Mark McCoy will lead the University beginning in July," he noted.
That story, and another filed by the outlet's Gerry Dick, included audio clips of Dr. McCoy discussing DePauw's impact on its students, the state, and the world.
"When you see the success of DePauw -- of DePauw's graduates, of DePauw's faculty, of DePauw's students -- that only brings great accolade to Indiana," McCoy said. "This type of liberal arts training -- people often think, is this really focused on the job market of the real world? And my response to that is, look at our alumni and ask me that question again."
Yesterday's unanimous vote by DePauw's Board of Trustees, confirming the presidential search committee's choice of McCoy, was announced last night. This morning, the news was also carried in the Indianapolis Star.

The dean since 2011, "School leaders have described his time in that role as highly impactful, including a revamp of the music school's curriculum and the launch of a community music program," wrote the Star's Chelsea Schneider.
Television stations WTTV and WXIN also carried the news of the new president, and an Associated Press summary was picked up by many newspapers, including the Washington Times and Miami Herald. Three articles (1, 2, 3) appeared in Greencastle's Banner-Graphic.
DePauw's new leader, who takes over on July 1, was also interviewed today by Bloomington, Indiana NPR affiliate WFIU.
"I think there is an immense amount of listening and learning that has to take place regardless of how much time a candidate has spent on campus," he told the station's Becca Costello. "And that won't wait until July 1, so right away I'll be finding time to talk with faculty and staff and students and listening and learning from them."
President-elect McCoy is scheduled to be among the guests on this weekend's edition of the television program, Inside Indiana Business with Gerry Dick, which is seen in every one of the state's media markets.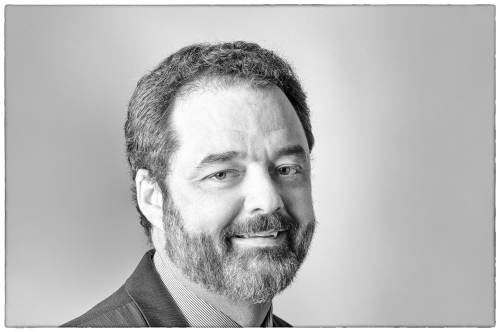 Read last night's announcement of Mark McCoy's appointment here. Two receptions were held on campus today to celebrate the news. This summary includes video of the remarks made during the mid-day program.
McCoy will succeed Brian W. Casey, DePauw's president since 2008. Dr. Casey is leaving at the end of the current academic year to become president of Colgate University in New York.
Back