Keynote Speaker Selected for April 6 DePauw Dialogue
March 10, 2016
Rev. Dr. Jamie Washington has been selected as keynote speaker for the second DePauw Dialogue, to be held Wednesday, April 6.
A leading social activist, Washington has served as an educator, administrator and consultant in higher education for more than 30 years. He is president and founder of the Social Justice Training Institute and Washington Consulting Group, a multicultural organizational development firm based in Maryland. Washington has also held leadership positions with The Campaign to End Homophobia and the National Black Lesbian and Gay Leadership Forum. He has been a guest speaker and lecturer at universities and organizations throughout the United States, as well as Canada and South Africa.
Washington holds a doctorate in college student development from the University of Maryland, College Park and a Master of Divinity from Howard University School of Divinity. He also serves as a visiting assistant professor at Winston Salem State University.
Read more about Washington here.
DePauw Dialogue is a day for members of the University community to discuss issues of inclusivity on campus. Organizers hope to build off the momentum of last year's inaugural event, which featured guest speakers Derald Sue, professor of psychology and education at Columbia University, and Sharon Morgan and Thomas DeWolf, authors of Gather at the Table: The Healing Journey of a Daughter of Slavery and a Son of the Slave Trade.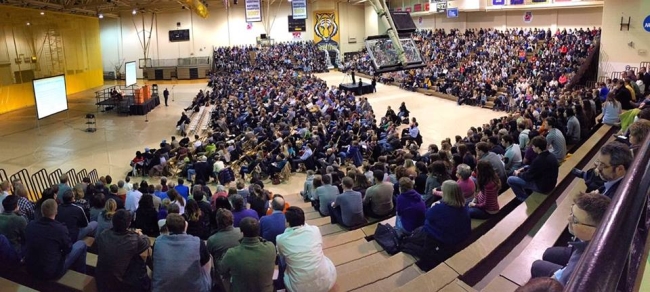 Nearly 200 members of the DePauw community have volunteered to help make the day possible, including more than 100 student, 50 staff and 20 faculty facilitators for group discussions to be held throughout the day. These hour-long sessions will address issues ranging from cultural competence on college campuses to self-care, implicit bias and community building.
Classes on April 6 have been suspended to allow students and faculty members to attend the sessions.
Visit the DePauw Dialogue website for more information.
Back