Court of Appeals to Hold Public Session at DePauw, March 31
March 13, 2016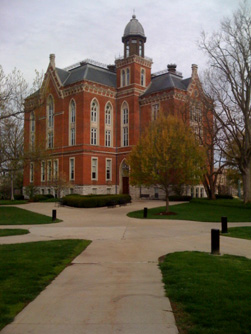 On Thursday, March 31, DePauw University students, faculty and staff, and those in Putnam County community will again have an opportunity to see firsthand the justice system at work. The Indiana Court of Appeals will come to campus of DePauw University and will hold a session which the public is invited to attend.
The session will begin at 10 a.m. in the Inn at DePauw's Social Center. A three-judge Court of Appeals panel will hear oral arguments in Ogburn v. the State of Indiana, a criminal case on appeal from the Vanderburgh Circuit Court in southwestern Indiana.
At the conclusion of the oral arguments, the judges plan to answer questions from the audience, although they must refrain from discussing the particular case being considered. Normal courtroom rules of decorum will apply.
It marks the eleventh time in the last 12 years that the Court of Appeals has come to DePauw with the assistance of the department of political science. The Court of Appeals hears several oral arguments each year at locations around the state to enable citizens to learn about the judicial branch.
"This is a marvelous opportunity for our campus," says Bruce Stinebrickner, professor of political science and coordinator of the visit.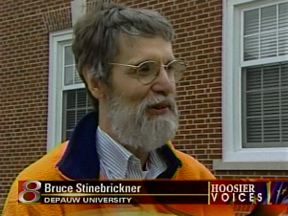 "DePauw often has visitors speaking about public affairs and various aspects of the American political system, but our visitors from the Court of Appeals will be conducting state government business, not just talking about it. These sessions are fascinating and provide a window into how our system works."
The three-judge panel conducting the oral arguments will be Terry A. Crone, a 1974 graduate of DePauw; Margret G. Robb, the first woman ever to serve as chief judge of the Indiana Court of Appeals; and Robert Altice Jr. The case involves a conviction for dealing in marijuana.
For more information, visit the Indiana Court of Appeals online.
Back