Sydney Cason '16 & Maritza Mestre '14 Awarded NSF Graduate Research Fellowships
March 31, 2016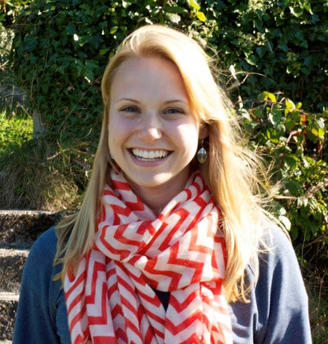 Sydney E. Cason, a DePauw senior, and Maritza J. Mestre, a 2014 graduate of the University, have both been awarded awards from the National Science Foundation's Graduate Research Fellowship Program. They are among 2,000 individuals -- chosen from close to 17,000 applicants -- to receive 2016 NSF GRFP fellowships. (at right: Sydney Cason; below left: Maritza Mestre)
The oldest graduate fellowship of its kind, the program recognizes and supports outstanding graduate students in NSF-supported science, technology, engineering, and mathematics disciplines who are pursuing research-based master's and doctoral degrees at accredited United States institutions. Fellows benefit from a three-year annual stipend of $34,000 along with a $12,000 cost of education allowance for tuition and fees, opportunities for international research and professional development, and the freedom to conduct their own research at any accredited U.S. institution of graduate education they choose.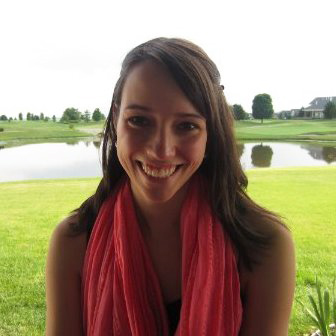 "The Graduate Research Fellowship Program is a vital part of our efforts to foster and promote excellence in U.S. science, technology, engineering and mathematics by recognizing talent broadly from across the Nation," says Joan Ferrini­Mundy, NSF assistant director for education and human resources. "These awards are provided to individuals who have demonstrated their potential for significant research achievements, and they are investments that will help propel this country's future innovations and economic growth."
Cason is an Honor Scholar and independent interdisciplinary major in neuroscience who plans to pursue a Ph.D. in neuroscience next year. Her Honor Scholar research is titled, "Age-Related Hearing Loss: Inhibition-Excitation Balance in the Rat Inferior Colliculus."
A sociology major and Honor Scholar at DePauw, Mestre is pursuing a Ph.D. in sociology at Indiana University. Her Honor Scholar project
was "Like Husband and Wife: The Role of Susan B. Anthony and Elizabeth Cady Stanton's Friendship in Advancing Their Personal and Professional Successes."
The 2016 awardees represent a diverse group of scientific disciplines and from all states, the District of Columbia, and U.S. commonwealths and territories. The group includes 1,077 women, 424 individuals from underrepresented minority groups, 62 persons with disabilities, 35 veterans and 627 senior undergraduates.
Back