"Momentum is Hard to Maintain," Says Prof. Jeff McCall '76 as American Idol Wraps Up
April 5, 2016
"Like everything else in pop culture, momentum is hard to maintain," says Jeff McCall, professor of communication at DePauw University. He is quoted in a Los Angeles Times story today analyzing the demise of American Idol. Once a ratings blockbuster and cultural force, the show is wrapping up Thursday after 15 years on the air.
"Idol became the most dominant force in prime-time reality programming, giving Fox, the once-upstart fourth network, the No. 1 show for a record-breaking eight consecutive seasons," writes Scott Collins. "Now the singing competition is about to become a cultural relic of the early years of the 21st century, when millions of families once clustered around the TV twice a week to watch it."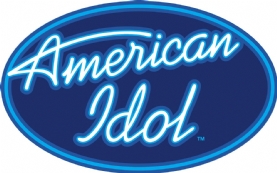 The Times reporter adds, "Idol's endurance was all the more amazing given that it took place during a time that saw the explosion of YouTube and streaming, on-demand programming."
Dr. McCall, who teaches media studies courses at DePauw and authored Viewer Discretion Advised: Taking Control of Mass Media Influences, tells the newspaper, "The show demonstrated that network television can indeed be relevant if the programming can connect with the audience."
Access the complete article, which is also appearing in other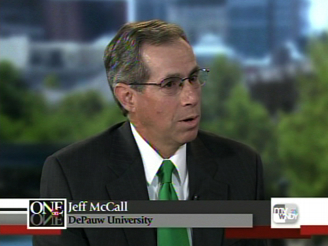 newspapers such as the Chicago Tribune and Hartford Courant, here.
A 1976 graduate of DePauw, Jeffrey M. McCall is a former journalist and serves as faculty adviser to student radio station WGRE, where he worked as an undergraduate. He is regularly quoted in news articles, including a recent piece in Entertainment Weekly. His opinion column on the NCAA men's basketball tournament appeared last weekend in the Indianapolis Star, Detroit News and other papers.
Source: Los Angeles Times
Back