Richard Reck '71 Joins Tribune Publishing Board
April 6, 2016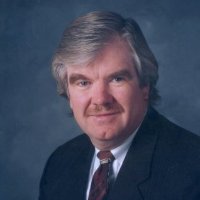 Richard A. Reck, founder and President of Business Strategy Advisors LLC and 1971 graduate of DePauw University, has been appointed to the board of directors of Tribune Publishing (NYSE: TPUB).
Reck's company is "a business strategy consultancy firm that focuses on serving technology-based and entertainment companies, and has served in such capacity since August 2002," notes an announcement. "Mr. Reck joined the certified public accounting firm of KPMG LLP in June 1973 and remained employed there until his retirement as a partner in July 2002. He currently serves on the board of directors, as well as the audit and compensation committees, of Interactive Intelligence, Inc., a public communications software company. Mr. Reck also serves on the board of directors of each of SilkRoad, Inc., a private multinational human capital management software company, and Ultra Corporation, a private IT consultancy firm."

A mathematics major at DePauw, Reck earned an M.B.A. in accounting from the University of Michigan. He is a registered certified public accountant in Illinois.
Read more here.
Back