Two DePauw Juniors are Awarded Lund Scholarships
April 5, 2016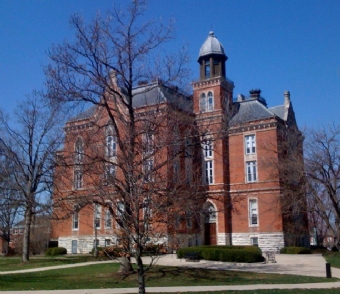 The scholarship of two DePauw University juniors and their involvement in the campus and community are being rewarded. John Daseke and Andrew Quinn have been named Albert L. Lund '48 Scholars for the 2016-17 academic year. The Lund Scholars, who will receive $6,000 each, were announced at Phi Delta Theta's annual awards dinner tonight.
Albert Lund (pictured below) came to DePauw as a Rector Scholar, an award which made his college education possible. After a successful career in business, in 1999 -- 51 years after he graduated DePauw, where he was a Phi Delt -- Lund established the scholarship so that future generations of students could enjoy the same opportunities that were afforded him. He died in 2003.
Since its inception, the Lund program has now awarded a total of 49 scholarships.
"My father's wish was to help pave the way for young men who understand the value of hard work and service to others," says Larry Lund, a 1977 graduate of DePauw, the son of Albert Lund and also a Phi Delt. "DePauw was a very special place to my dad, and his fraternity experience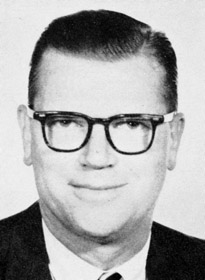 was an important complement to his time in the classroom. He would be very proud of these two young men, who are terrific ambassadors for DePauw University and Phi Delta Theta."
Larry Lund and his sister, Lindsey Lund Peterik '74, announced the scholarship recipients at the awards dinner, which included remarks from DePauw President-elect Mark McCoy. Other attendees included Lund Scholarship Committee member Ed Gower '77 and as well as members of the DePauw faculty and staff.
"The awarding of these scholarships is an annual highlight for my family," added Larry Lund. "My father's gifts ensure that the students of today and tomorrow can enjoy similar opportunities at this institution that he so loved."
Back