DePauw Student Media to Host Live 'Town Hall' with President-Elect Mark McCoy on Wednesday; Submit a Question
April 9, 2016
All members of the DePauw community, as well as friends of the University, are invited to participate in a Town Hall session with President-elect D. Mark McCoy. On Wednesday, April 13, at 7 p.m., Dr. McCoy will be live on student radio station WGRE as well as DePauw's student-run television operation, D3TV, taking questions submitted by the audience as well as addressing queries from student journalists.
You're invited to submit questions via Twitter (using #DPUAskMcCoy), email (news.wgre@gmail.com), or via Google Forms, which allows anonymous submissions. There will also be an opportunity to call in questions during the live program.
Representatives from the two student broadcast operations, as well as Indiana's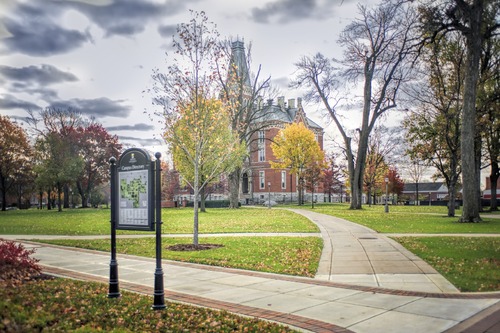 oldest college newspaper, The DePauw, will ask questions of Dr. McCoy.
The program will be archived so that it can be accessed at any time by those who are unable to enjoy it as it airs live.
"I can imagine there are many questions that people have about me and my thoughts on the presidency, and I look forward to digging into them on the 13th," says McCoy, who was elected DePauw's 20th president on March 7 and takes office July 1. "This format has several advantages: it will allow people to contribute, no matter where they are and even if they can't be engaged as the program airs live, and we'll be able to cover a wide range of issues in a fast-moving format."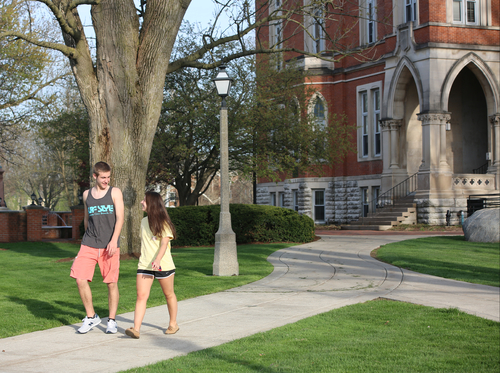 The president-elect, who has been dean of the DePauw School of Music since August 2011, adds, "I welcome any and all questions and hope that the Town Hall provides everyone with a better sense of who I am, how I feel about DePauw, and how we can all contribute to the important work that lies before us. We are all fortunate to be a part of this amazing place and I'm very excited about what the future holds."
Listen live to WGRE via this link. D3TV programs are available on YouTube.
Back