David McMillin '06, Big in Lithuania, Launches New Album with Fort Frances
April 16, 2016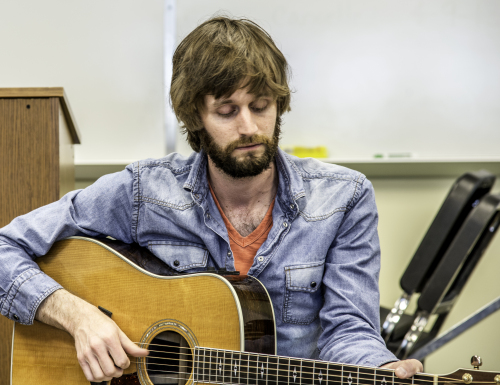 "We somehow built a fan base there without even realizing it," says singer-songwriter David McMillin of the surprising success his band, Fort Frances, enjoys in Lithuania. McMillin, a 2007 graduate of DePauw University, is featured in Indiana's Columbus Republic.
McMillin lives in Chicago now, but grew up in Columbus. The paper notes how, based on YouTube videos, Fort Frances "was invited to perform at that nation's large Loftas Fest in August after one of its lark-inspired videos garnered more than one million hits -- mostly from the Baltic European nation. 'I had no idea what to expect,' the 31-year-old lead singer and guitarist said. What he, bassist Jeff Piper and drummer Aaron Kaiser found were 3,500 fans waiting for their set. This came after a live appearance on the country's televised Good Morning Lithuania. Another 1,000 attended a hastily scheduled concert days later in a nearby city."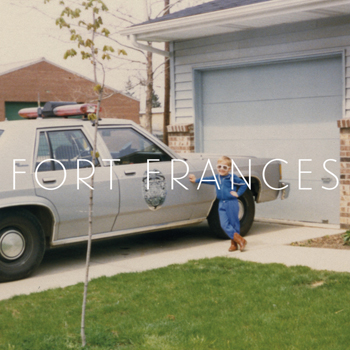 The article previews an April 22 Fort Frances performance at the Hi-Fi in Indianapolis. The band's new album, Alio, drops the same day and is featured this weekend on Philadelphia's WXPN.
Since graduation from DePauw, McMillin has toured extensively, opening for acts such as Shelby Lynne, Martin Sexton, Matt Nathanson, Third Eye Blind, Sister Hazel and the Goo Goo Dolls, among others.
The newspaper notes, "McMillin's success includes landing tunes for shows broadcast on PBS, NBC and other networks. His group's new song, 'Days Get Heavy,' recently has been a part of the European Champions Soccer League telecast intro."
He's asked, "You went solo on the road right after college at DePauw University. What's your advice to young, upstart musicians these days?"
McMillin, who was an English (writing) major, replies, "Most of my advice is really about consistent patience and persistence. The TV singing shows are such an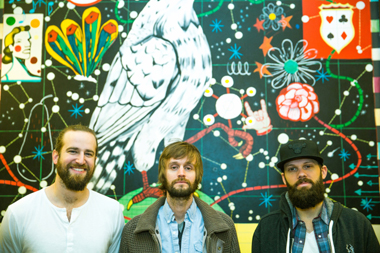 unreal way of building a career. The music business on that level is like playing the lottery. In order to succeed at all, you've got to strike gold."
Access the story at the Republic's website.
David McMillin was back at DePauw last month for a concert and songwriting workshop.
Back