New Yorker Examines 'Barbara Kingsolver ('77), Barack Obama, and the Monarch Butterfly'
April 17, 2016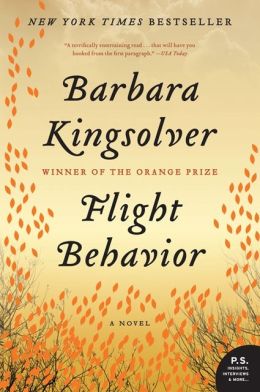 "Back in February, the Obama Administration committed $3.2 million toward saving the monarch butterfly," begins an article in the New Yorker. "Environmental activists, deeply concerned by the monarch's alarming decline, applauded the move. The bookish among them may have also noticed a literary echo in the encouraging news: the totemic orange-and-black North American butterfly is the cause célèbre of Barbara Kingsolver's 2012 novel, Flight Behavior, which happens to feature a tall, thin, Harvard-educated, African-American scientist named Ovid Byron, who bears a striking resemblance to the President, down to his inverted initials."
Kingsolver, a 1977 graduate of DePauw University, tells the publication, "I always hope for the best, in the department of life imitating art. And to help things along, I sent a copy of Flight Behavior to Michelle Obama."
Nina Martyris writes, "A farmer-novelist, Kingsolver lives with her family in a forest valley in Meadowview, Virginia, 'surrounded by farms and by coal mines,' growing her own food and, like the protagonist of Flight Behavior, raising lambs. As for the resemblance between the President and her novel's scientist hero, Kingsolver says that she had 'completely constructed the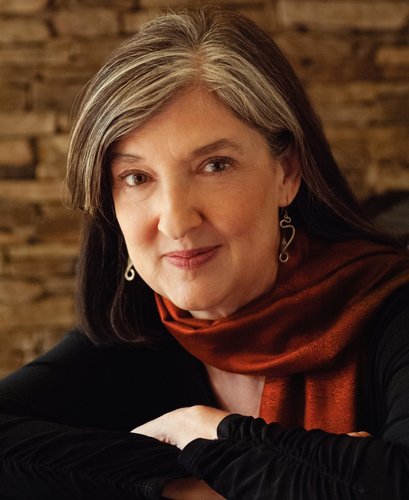 character of Ovid' before the likeness struck her. 'But,' she added, 'I decided that would be fortuitous.' "
Martyris notes that there's no proof that either of the Obamas have read the novel, but Dan Ashe, director of the U.S. Fish and Wildlife Service, says -- although he has not read it -- he is aware of the book. "Kingsolver is clearly trying to awaken us to humanity's growing disruption of the world's biological functions -- and to do it in a way that connects emotionally and viscerally with her readers," Ashe said. "And we really need this awakening!"
Access the complete piece, "Barbara Kingsolver, Barack Obama, and the Monarch Butterfly," at the magazine's website.
The best-selling author of The Poisonwood Bible; The Bean Trees; The Lacuna; Animal, Vegetable, Miracle: A Year of Food Life; and The Bean Trees, among other books, Barbara Kingsolver received the National Humanities Medal in 2000 and the 2010 Orange Prize.
A zoology (biological sciences) major at DePauw, Kingsolver said in a PBS documentary, "I wanted to go somewhere far away and exotic, so I went to DePauw University in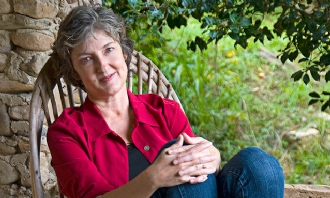 Indiana. All the scales fell from my eyes; it was wonderful."
Kingsolver delivered the 1994 commencement address at her alma mater, "As Little Advice as Possible." She said that DePauw taught her that "scholarship is not about information you can retain in your head; it's about knowing which questions to ask and where to start looking for the answers." You can see and hear the speech below.
Back