Longtime Eli Lilly Executive Newt Crenshaw '85 Named President of Young Life
April 18, 2016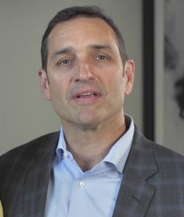 Newton F. "Newt" Crenshaw, a 1985 graduate of DePauw University, has been named president of Young Life. Crenshaw, currently vice president of oncology global business development and advocacy at Eli Lilly & Co., will assume his new job on July 15.
Founded in 1941 and based in Colorado Springs, Young Life is a non-denominational Christian ministry that reaches out to adolescents through volunteers, staff, club meetings, and camps. It is active in 7,000 schools with 68,000 volunteers in the United States. Worldwide its programs impact more than 1.8 million children.
"What a great time to be part of Young Life -- the mission is strong and focused on bringing Christ to kids, all around the world -- what a privilege to be a part of it," says Crenshaw.
"Newt Crenshaw has a deep history with Young Life as a volunteer, donor, committee chair and member of the board of trustees," says John Brandon, chair of the organization's board. "His parents were involved with the mission at many levels, and Newt and his wife, Susan, continue to carry that torch of passion and support ... Having lived and worked for Lilly in Kobe, Japan

(where he helped establish Young Life), he brings significant international knowledge and experience to his new role. Newt has been a champion for diversity within Lilly and has been personally involved with and supportive of various urban ministries for years. Newt and Susan are a strong team in life and in ministry. For those who know Newt, I am sure you recognize the gift we have in this new leader."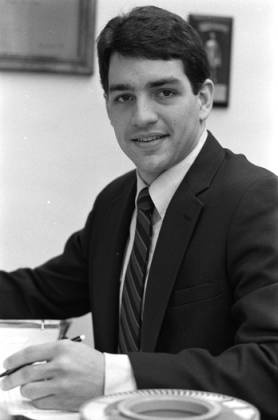 An economics and mathematics major at DePauw, where he was a Management Fellow and graduated cum laude, Crenshaw is a member of his alma mater's Board of Trustees. He's served Lilly in a number of roles since his graduation from DePauw in 1985, including as corporate vice president, global policy and pricing/reimbursement; president of Eli Lilly Japan; vice president, corporate communications/Lilly brand; founder and president of the e.Lilly Division; vice president, primary care/neuroscience business units; vice president, sales and operations; and executive director, business- to-business/managed care. (photo at right: Crenshaw in 1984, interning at Eli Lilly while a DePauw student)
Read more, and access a video, here.
Back