Prof. Jeff McCall '76 Discusses Media's Coverage of Trump Campaign on TV's O'Reilly Factor
April 21, 2016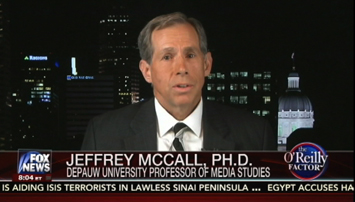 "The campaign coverage has been fascinating to watch," Jeffrey M. McCall, professor of communication at DePauw University, said on tonight's edition of Fox News Channel's O'Reilly Factor." Dr. McCall talked with host Bill O'Reilly about the media coverage of Donald Trump's presidential bid during the lead segment of cable television's #1 rated news program, which reaches about three million viewers a night.
"The media at first treated Trump as kind of a novelty or a curiosity, but now they're treating him as unfit and dangerous," McCall, a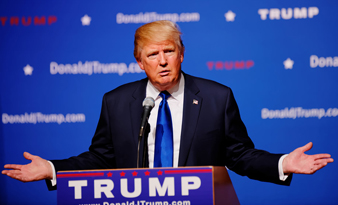 1976 DePauw graduate, told the program. He cited a study last month by the Media Research Center, which found that coverage on the major TV networks focused on "things unrelated to Trump's positions on issues."
This marked McCall's 13th appearance on the program. Video of the segment is embedded below.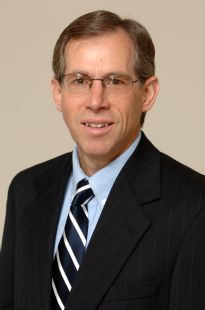 A widely quoted source in news stories on media matters, Jeffrey M. McCall has been cited in articles published in more than 100 newspapers. Earlier this month he discussed the finale of American Idol with both the Los Angeles Times and the Canadian Broadcasting Corporation. The professor also authors regular op-ed columns, which are published in newspapers across the nation. His most recent essay examined the role of the First Amendment in the election process.
A former journalist himself, McCall is the author of Viewer Discretion Advised: Taking Control of Mass Media Influences. He serves as faculty adviser to DePauw's award-winning student radio station, WGRE.
Source: Fox News Channel
Back