Ayden Adler Appointed Dean of DePauw University School of Music
April 29, 2016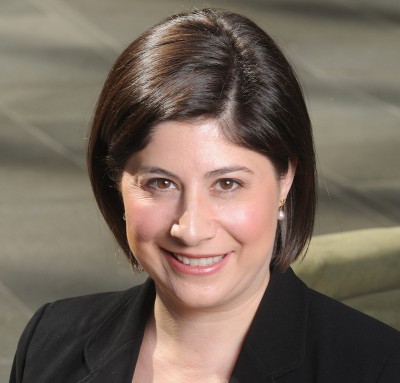 Ayden Adler, formerly senior vice president and dean of the New World Symphony, America's Orchestral Academy (NWS), has been appointed dean of the DePauw University School of Music, President-elect D. Mark McCoy announced today. She will assume leadership of the nation's sixth-oldest private institution for post-secondary music instruction and the longest-running in Indiana on July 1 when the current dean, Dr. McCoy, formally becomes DePauw's 20th president.
"I couldn't be more excited to share the news that Dr. Adler, who has extensive experience and has earned immense respect as a musician and an administrator, is bringing her many talents to DePauw and to the 21st Century Musician Initiative," said McCoy, whose selection as president was announced March 7. "Dr. Adler is a creative, forward-thinking musician and educator who epitomizes what it takes to adapt and succeed in a changing musical universe. She will lead this grand school to new heights."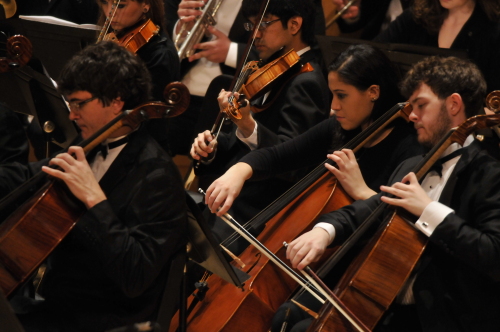 "I believe music and the arts are central to the creative, collaborative, and innovative thinking required in society today," said Adler. "I am excited to build on the work of President-elect McCoy and the DePauw University School of Music to support students and faculty as they explore contemporary ways to engage and serve communities both inside and outside traditional arts environments."
At NWS in Miami Beach, Adler expanded the fellowship program to focus on audience engagement, entrepreneurship, and leadership development, in addition to orchestral training and musicianship. She oversaw the creation of NWS' digital arm, MUSAIC, which features a "virtual" library with content provided by NWS and premier educational partners, including the Curtis Institute of Music, Eastman School of Music, Guildhall School of Music and Drama, Manhattan School of Music, Royal Danish Academy of Music, and the USC Thornton School of Music, among others. Launched in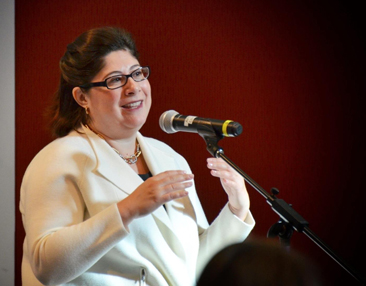 the fall of 2014, MUSAIC has been viewed by over 150,000 music students and teachers worldwide.
Previously, Dr. Adler served as executive director of the Orpheus Chamber Orchestra in New York City. As the public face of this fiercely democratic organization where musicians work collaboratively to make artistic decisions, she provided direction and leadership towards the achievement of Orpheus' artistic and administrative goals. During her tenure, she expanded the Orpheus Institute, through which Orpheus musicians mentor the next generation of musicians and business leaders in shared leadership, entrepreneurship, and communication.
Adler also served as director of education and community partnerships for the Philadelphia Orchestra and as the Atlanta Symphony Orchestra's director for learning development.
As an artist, Adler performed as a tenured member of the horn section of the Rochester Philharmonic Orchestra for ten years and taught horn, natural horn, and music history at the Eastman School of Music. As a chamber
musician she has collaborated with Christoph Eschenbach, Mark Inouye, Ricardo Morales and Klaus Thuneman, among others. She has recorded for the Harmonia Mundi label and is a voting member of the National Academy of Recording Arts and Sciences (Grammy Awards).
Adler regularly gives presentations at national and international conferences that address issues of civic and economic relevance, diversity, and cultural values in the context of historic and current business practices at arts institutions.
Ayden Adler holds degrees from Princeton University (A.B.), the Juilliard School (M.M.), and the Eastman School of Music (M.A., D.M.A., Ph.D.). She is currently writing a book based on her Ph.D. dissertation, "'Classical Music for People Who Hate Classical Music': Arthur Fiedler and the Boston Pops, 1930-1950," which received the Society of American Music Wiley Housewright Award.
Visit the DePauw School of Music, founded in 1884, online by clicking here.
Back