Sophomore Chelsea Conard Wins Boren Scholarship, Will Study in China
April 30, 2016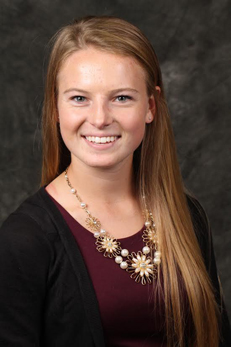 DePauw University sophomore Chelsea F. Conard will study in China having been awarded a David L. Boren Scholarship. Sponsored by the National Security Education Program (NSEP), a major federal initiative designed to build a broader and more qualified pool of U.S. citizens with foreign language and international skills, Boren Awards provide U.S. undergraduate and graduate students with resources and encouragement to acquire language skills and experience in countries critical to the future security and stability of our nation.
In exchange for funding, Boren award recipients agree to work in the federal government for a period of at least one year.
"Beginning at the International School of Indiana, enveloped in world cultures and political discussions, I have long held an unyielding curiosity to understand the relationship between the United States and China," says Conard, an Information Technology Associate and Management Fellow who is majoring in economics. "The Boren Scholarship will grant me this otherwise unattainable opportunity."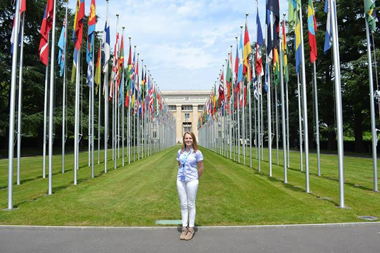 She states, "I believe that there are unforeseen fears that now loom over the security of mankind and we must define the dangers in order to prevent them," adding, "National security cannot be viewed from a short-term perspective; instead, a long-term outlook must be implemented in order to create desired results. A U.S.-China partnership is crucial to national security. China's rapidly changing business environment and global network have given the country an increasingly strategic role in the global economy."
Conard's future plans involve working as an economic officer in foreign service for the U.S. State Department or serving in a cybersecurity division of the Department of Homeland Security.
"I look forward to understanding the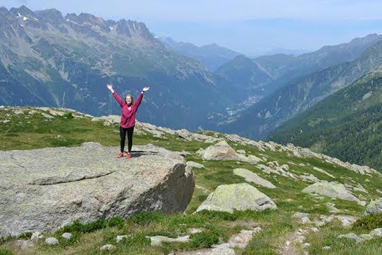 implications of technology for the future of national security," says the sophomore, who is trilingual. "From the U.S., we see only a small window into China and, from there, we try to develop a better understanding of what is going on in the world. Thus by standing on Chinese soil and communicating in Mandarin, I will undoubtedly better my understanding of the U.S.-China relationship and prepare myself for future service."
"The National Security Education Program is helping change the U.S. higher education system and the way Americans approach the study of foreign languages and cultures," according to its director, Michael A. Nugent. "This year, the Institute of International Education, which administers the awards on behalf of NSEP, receive 820 applications from undergraduate students for the Boren Scholarship and 165 were awarded."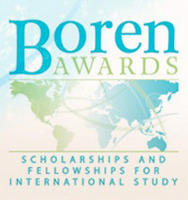 Former U.S. Senator and current University of Oklahoma President David Boren was the principal author of the legislation that created the National Security Education Program and the scholarships and fellowships that bear his name. "To continue to play a leadership role in the world, it is vital that America's future leaders have a deep understanding of the rest of the world," Boren says. "As we seek to lead through partnerships, understanding of other cultures and languages is absolutely essential."
Since 1994, over 5,500 students have received Boren Awards. Boren Scholars and Fellows represent a vital pool of highly motivated individuals who wish to work in the federal national security arena, and program alumni are contributing to the critical missions of agencies throughout the federal government. Learn more here.
Back