Prof. Michelle McKeown '03 and Wendy Robinson '73 Named to ISTEP Review Panel
April 29, 2016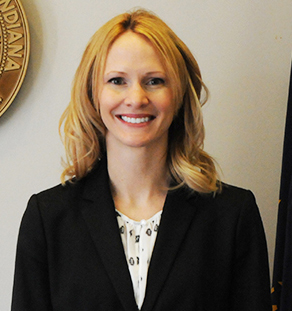 Indiana Governor Mike Pence today appointed Michelle McKeown, part-time assistant professor of education studies at DePauw and 2003 graduate of the University, to the ISTEP review panel created by House Enrolled Act 1395 during the 2016 legislative session. Wendy Robinson, superintendent of Fort Wayne Public Schools and 1973 DePauw graduate, was appointed to the panel by Superintendent of Public Instruction Glenda Ritz.
The bill, signed into law by Governor Pence early this year, established a 23-member panel of experts in education to study alternatives to the statewide standardized exam (ISTEP) and make recommendations for a shorter, simpler-to-administer test.
Today we take an important step towards moving away from ISTEP to create a shorter, more reliable test," said Governor Pence. "This dynamic slate of education experts and stakeholders, led by Nicole Fama -- an accomplished and passionate public educator -- will take the lead in developing the next iteration of assessment and accountability for our schools. Each candidate's extensive expertise in the education realm and their willingness to weigh in as part
of our panel will help ensure students in Indiana receive an excellent education, coupled with an alternative assessment model that will provide a strong foundation for accountability."
Today's announcement notes that Dr. McKeown teaches courses on education and law at DePauw. "She also serves as the general counsel and director of policy for the Indiana Charter School Board. Previously, McKeown served as general counsel for the Indiana State Board of Education and in numerous policy and legal-related roles with the Indiana Department of Education. McKeown has also taught as an instructor at Indiana University – Bloomington School of Education."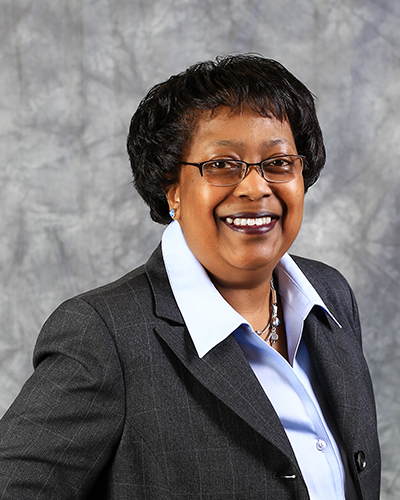 Wendy (Sanders) Robinson began working as a teacher in Fort Wayne Community Schools following her graduation from DePauw. She was named assistant principal at Memorial Park Middle School in 1986 and served as assistant principal at Weisser Park and Price elementary schools and was promoted to deputy superintendent of schools in 1995. She's held the top post at FWCS since 2003. Dr. Robinson has received numerous awards, including the National Alliance of Black School Educators 2009 Joseph E. Hill Superintendent of the Year Award.
Read more here and at Inside Indiana Business.
Back