School of Music's Concert Season Culminates Sunday with 'Serenade to Music'
May 3, 2016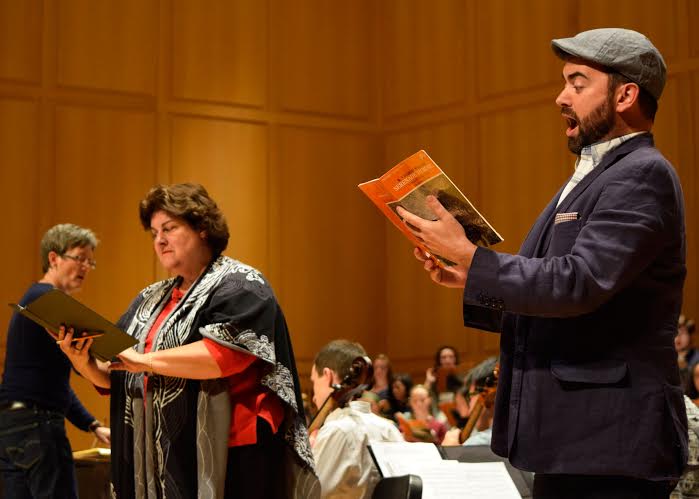 The DePauw University School of Music's 2015-16 concert season will culminate Sunday afternoon in a joint choir and orchestra performance of composer Ralph Vaughan Williams's extraordinarily moving Serenade to Music. The May 8 concert, co-conducted by DePauw University Orchestra director Orcenith Smith and director of choirs Kristina Boerger, will take place in the Green Center's Kresge Auditorium at 3 p.m.
Featured soloists will be DePauw faculty artists Pamela Coburn (soprano), Caroline Smith (mezzo-soprano) and Kerry Jennings (tenor), and guest soloist Charles Stanton (baritone).
Inspired by text from Act V, Scene I of the seventeenth-century play The Merchant of Venice by William Shakespeare, Vaughan Williams's "Serenade," conducted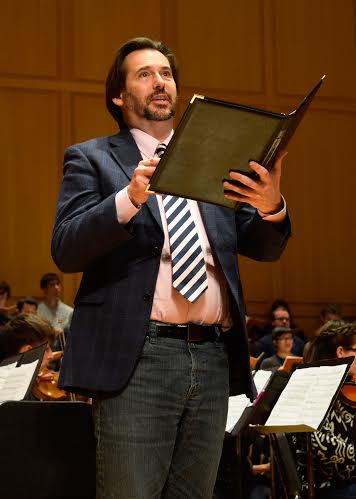 by Boerger, represents a melodic discussion about the power of music. As 2016 also marks the 400th anniversary of Shakespeare's death, the full concert program includes two additional works inspired by the English bard: the Scherzo from Felix Mendelssohn's incidental music for A Midsummer Night's Dream and Pyotr Ilyich Tchaikovsky's Romeo and Juliet Overture–Fantasia, both conducted by Smith.
Vaughan Williams composed his sublime "Serenade" in 1938 in honor of the English conductor Sir Henry Wood during the jubilee year of Wood's career. Although the conductor's name may be little known to many Americans, symphonic enthusiasts will be familiar with London's annual concert festival called "the Proms," which Wood co-founded. Short for "promenade concerts," the festival was designed to be enjoyed while strolling through London's pleasure gardens, and the words of this Shakespeare-inspired choral work are fittingly delivered through the voices of friends and lovers as the audience is asked to imagine them lounging on a moonlit bank contemplating the beauties of the night.
The beauty of the music is reported to have moved to tears the celebrated pianist Sergei Rachmaninov, who was performing one of his own sonatas on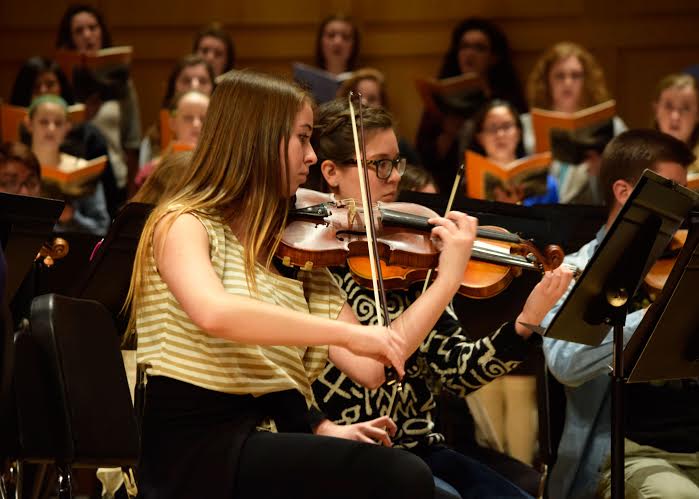 the same program that night in 1938 of Vaughan Williams's premiere at Royal Albert Hall. DePauw University Choirs and Orchestra also aspire to move listeners through the resplendent program they have planned for Sunday, which will be graduating senior music students final concert together.
General admission to the year-end choir and orchestra concert is $3; tickets for seniors, youth and all students are free. Tickets may be obtained in person at the Green Center box office beginning one hour prior to Sunday's 3 p.m. performance or online at any time at www.brownpapertickets.com.
Back