Uncommon Success of Don Daseke '61 Highlighted by Dallas Morning News
May 8, 2016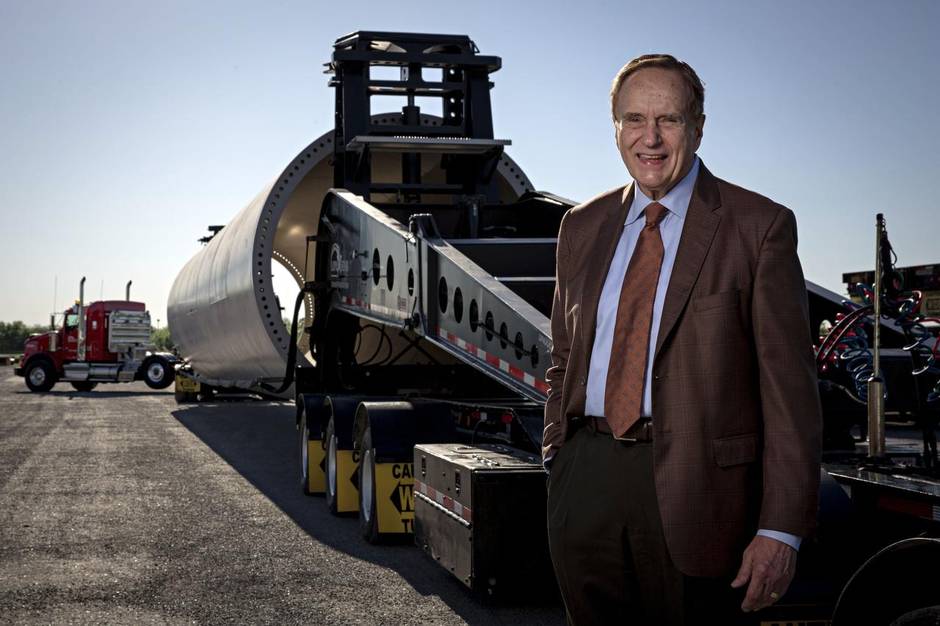 "Eight years ago, the largest truck Don Daseke had ever been in was a pickup," begins a Dallas Morning News profile of the 1961 DePauw University graduate. "He didn't know the difference between an 18-wheeler and a flatbed -- and he didn't care. He does now. Since 2008, Daseke (pronounced dass-key) has purchased nine privately owned specialty trucking companies spread from the Pacific Northwest to Charleston, S.C. Addison-based Daseke Inc. owns the largest fleet of open-deck, heavy hauling equipment in the country." (top photo by G.J. McCarthy/Dallas Morning News)
Cheryl Hall reports, "The parent company is on a fast track to becoming Daseke's second billion-dollar enterprise, with anticipated revenue of at least $750 million for 2016. It will be within striking distance of that milestone this year if he completes any of the several deals he has percolating. And he's pretty sure he will.
The lengthy article notes that Daseke "isn't buying companies or consolidating an industry. He's investing in people. He won't buy a company unless the leadership team agrees to stay put."
Daseke, a member of DePauw's Board of Trustees, tells the newspaper,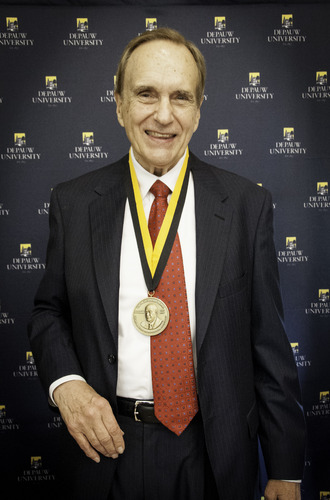 "Our strategy is to add companies that aren't for sale, have a great management team, are profitable, have been doing it for a long time and aren't necessarily looking to get out. They can keep doing what they're doing. We don't eliminate a single job when we acquire a company."
An Indiana native, Daseke "went to college 29 miles away at DePauw University on a scholarship and got his M.B.A. in accounting at the University of Chicago business school on a scholarship arranged by his alma mater. He's since given millions back to DePauw in what has to be one of its best returns on investment," writes Hall.
Access the complete story -- headlined "Trying to move a Triton Sub or Boeing aircraft wing? Don Daseke has a deal for you" -- here.
Don R. Daseke was an economics major at DePauw. In 2015 he was presented with his alma mater's Robert C. McDermond Medal for Excellence in Entrepreneurship. Read more in this previous story. Also available is this recent summary.
Source: Dallas Morning News
Back