Prof. Jeff McCall '76 Discusses Coverage of Presidential Race with New Orleans' WWL
May 17, 2016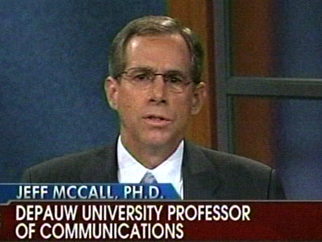 Media coverage of the 2016 race for the White House and the odds of a third-party candidate emerging this summer were among the topics discussed by Jeffrey M. McCall, professor of communication (media studies) at DePauw University, during an interview on New Orleans news/talk radio WWL this morning. Dr. McCall was interviewed for about nine minutes by Tommy Tucker during his morning drive show.
The professor, a 1976 graduate of DePauw and a former journalist, is author of the book Viewer Discretion Advised: Taking Control of Mass Media Influences and is a regularly cited analyst of media matters.
Visit WWL online. You may also listen to the segment, which is embedded below.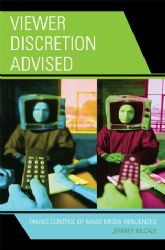 Jeff McCall serves as faculty adviser to DePauw's award-winning student radio station, WGRE. Last weekend, his column on news media was published in a number of American newspapers. Last month he discussed the finale of American Idol with both the Los Angeles Times and the Canadian Broadcasting Corporation and was cited in an Arizona Republic look at summer superhero movies.
On April 21, McCall analyzed media coverage of Donald Trump's presidential campaign on Fox News Channel's O'Reilly Factor, which was seen that night by more than 4.1 million viewers across the nation. Video of the segment is embedded below.
Source: WWL Radio/New Orleans
Back