Prof. Danh Pham '98 to Serve as Guest Conductor for Vietnam Concert Friday
May 25, 2016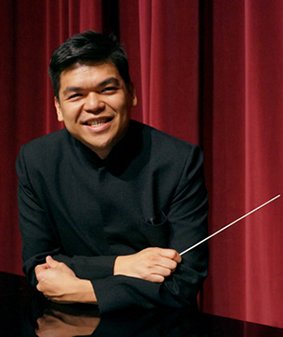 Danh Pham, assistant professor of music and director of bands at Washington State University and 1998 graduate of DePauw University, will serve as guest conductor of the Saigon Wind Ensemble in a Friday concert at Vietnam's Ho Chi Minh City Conservatory of Music. The program is titled "Wind Music from Around the World" and will feature selections from the "Star Wars" soundtracks, composed by John Williams.
The Saigon Times notes that at WSU, Dr. Pham "conducts the Symphonic Wind Ensemble and serves as he coordinator of instrumental music education within the university, School of Music and liaison to the College of Education. Originally from Honolulu, Hawaii, he received his degrees from DePauw University, Indiana University, and the University of Oklahoma, where he studied conducting with Ray Cramer, Stephen Pratt, and William Wakefield."

Read more here.
A music education major at DePauw, Pham previously taught at McMurry University, Western Oregon University, Salem-Keizer Public Schools, and the Beaverton, Oregon school district.
Back