Jerry Nessenson '63, Innovator in the Petroleum Industry, Announces Retirement
June 3, 2016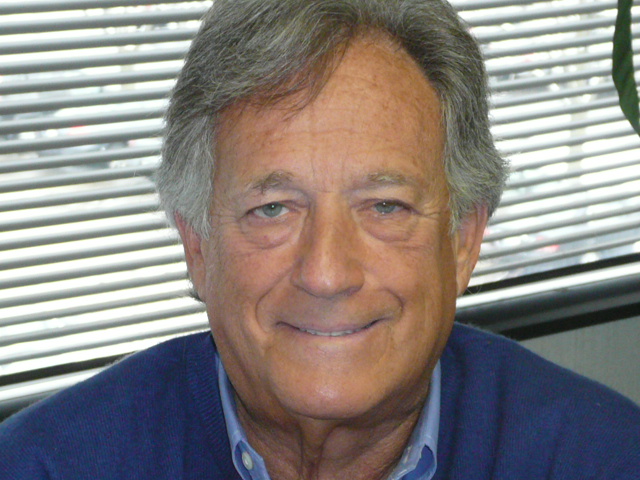 Jerry Nessenson, founder and longtime president of ValvTect Petroleum Products and 1963 graduate of DePauw University, announced his retirement from the company this week.
Boating Industry notes, "After attending DePauw University on a football scholarship and serving in the Marines, Nessenson began his 50 year career in the petroleum industry with Texaco in 1966." The publication points out that "while at Bell Fuels, Nessenson developed a multi-state network of private brand gas stations, truckstops and car washes under the trademarked brands Budget, Save More, U-Save, Bell and Road Pilot and became one of the first nonrefiner fuel distributors to ship gasoline and diesel fuel through pipelines from the Gulf Coast to the Midwest. He developed a multi-state wholesale fuel and private brand lubricant business, became one of the first blenders of ethanol (then called gasohol) in the U.S. and importer of ethanol and methanol from Brazil ... During the oil embargoes of the 1970s, Nessenson pioneered the exchange of crude oil for refined gasoline and diesel fuel with major refiners to keep Bell's customers supplied when most other suppliers were short or completely out of fuel."
Among his many other innovations, "In 1984 when the U.S. EPA announced the phase out of lead in gasoline Mr. Nessenson began researching for a replacement (substitute) for lead. In 1986, he began marketing ValvTect (named for valve protection) Lead Substitute additive to Bell's gasoline distributors who supplied marinas, farms and older automobiles that needed an anti-wear additive like lead."
Nessenson, who was a music performance major at DePauw, also formed the consulting firm of NESS Petroleum Marketer Solutions Company. " He says, I believe I am one of the
most fortunate persons in the world to have had the opportunity to do the thing I love, in the industry I love and with the people I love for the past 50 years and the last 30 years with ValvTect Petroleum."
Read more here.
Back