President-Elect Mark McCoy Takes Questions from Alumni & Friends in Live Webcast
June 1, 2016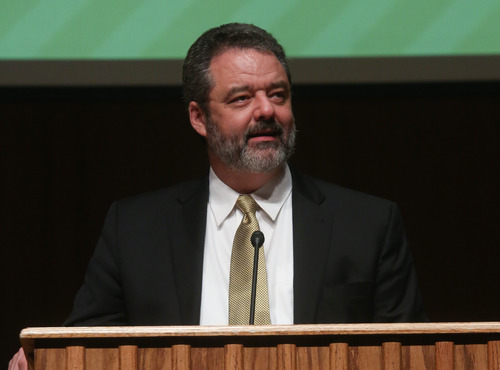 DePauw's President-elect, D. Mark McCoy, spent an hour discussing his vision for the University, the importance of providing access to high quality education to students from all socioeconomic backgrounds, and the challenges facing American higher education in a live webcast tonight.
The hour-long session, which took place in the Pulliam Center for Contemporary Media's Watson Forum, featured questions submitted by DePauw alumni and friends of the University. The program was moderated by Ken Owen '82, executive director of media relations.
An archived version of the video is embedded below.
Dr. McCoy, who takes office on July 1, was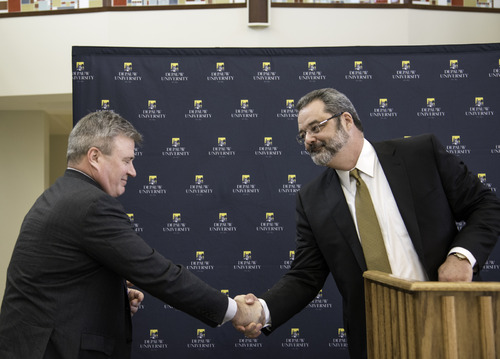 appointed DePauw's twentieth president on March 7 following a national search led by a committee of DePauw alumni, faculty, students and administrators. He will succeed Brian W. Casey, who is leaving at the end of the current academic year to become president of Colgate University in New York. (at left: the new president shakes hands with Marshall Reavis '84, chair of DePauw's Board of Trustees)
On April 13, President-elect McCoy joined DePauw student journalists for a "Town Hall" broadcast. Audio of the event is archived here.
Back