1911 Graduate's "Multidimensional" Life Recounted in Ross Calvin: Interpreter of the American Southwest
June 19, 2016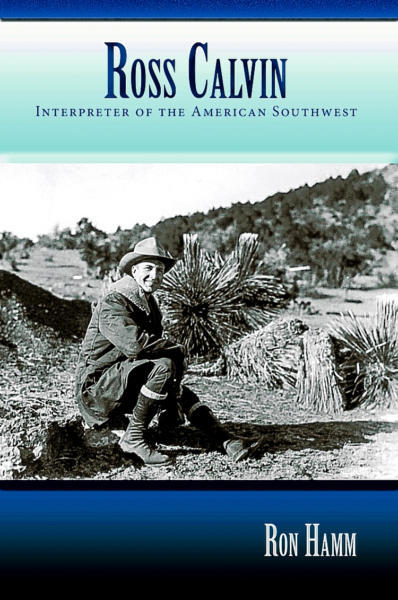 "He was multidimensional," author Ron Hamm says of the Rev. Ross Calvin, the 1911 DePauw University graduate who is the subject of Hamm's book, Ross Calvin: Interpreter of the American Southwest. "He was a botanist, an avid gardener. He wrote on music, photography, on conservation. He was principally focused on nature."
Calvin himself authored the 1934 book, Sky Determines: An Interpretation of the Southwest, "and it has long been considered a classic, if a forgotten one today," writes David Steinberg in an Albuquerque Journal article on Hamm's work. "Calvin tried to explain the strong influence of the environment on regional human activities."
Hamm notes, "The idea of determinism has been around for a long time, but Calvin's book was a fresh interpretation of an older theme." He adds, "The more I learned about Calvin, his accomplishments, his struggles and his enormous writing output, the more I wanted to talk about him, the deaths of his first two wives and the estrangement from his sons."
The newspaper notes, "Calvin was born on an Illinois farm in 1889. He received an undergraduate degree from DePauw University and a master's in English and a doctorate in philology, both from Harvard. He became a lay assistant at an Episcopal church in Pittsburgh and studied at New York's General Theological Seminary. Ordained an Episcopal priest, Calvin served as a pastor in Geneva, N.Y., before moving to Silver City in 1927 as rector of the Church of the Good Shepherd and visited a mission church in Deming. He came to the Southwest seeking relief for a persistent cough."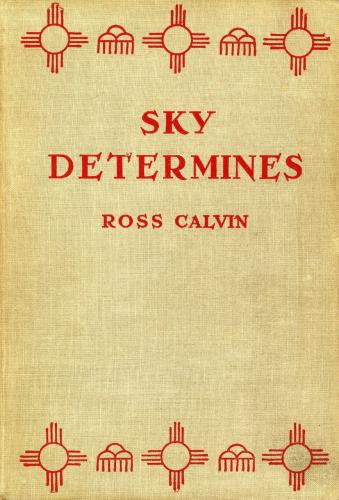 The clergyman and scholar authored four books. Legendary journalist Ernie Pyle called Sky Determines, which was published in 1934, "our Southwestern Bible." The book's "central theme, in line with Calvin's dedication to the philosophy of determinism, is that everything in this part of the world is a result of the sky and its heat and water," according to Paul Weideman.
Rev. Calvin married his DePauw classmate and college sweetheart, Olive Adine Chilton, who died in the influenza pandemic of 1918. An English literature and Latin major, Calvin ran on the track team, wrote for the Mirage yearbook, and was a member of a campus writing society. He died in 1970.
The book includes many details from Calvin's DePauw years and yearbook photos from that period.
Access the complete newspaper article at the Journal's website.
Learn more about the book, and order a copy, at Amazon.com.
Back