Award-Winning Miranda Spivack Coming to DePauw as Pulliam Distinguished Visiting Professor of Journalism
June 23, 2016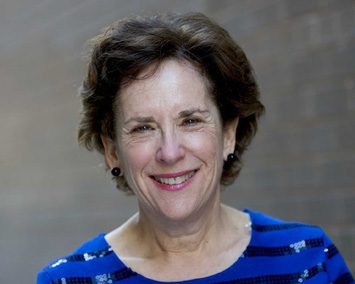 Award-winning journalist, Miranda S. Spivack, who spent nearly 20 years at the Washington Post as an editor and reporter, is coming to DePauw University to serve as Eugene S. Pulliam Distinguished Visiting Professor of Journalism for the 2016-17 academic year.
Spivack has been a working journalist for four decades and has spent much of her career writing accountability stories about state and local governments. She is currently working on a journalism project about state and local government transparency and secrecy, which is being funded by the Fund for Investigative Journalism, CUNYs Ravitch Fiscal Reporting Program and Marquette University's O'Brien Fellowship in Public Service Journalism.
From 2004-13 she was a reporter at the Post working on stories about development, crime and economic projects, and on occasion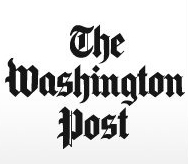 challenging public officials to obtain documents that they preferred to conceal. Prior to that, from 1998 to 2004, Spivack was founding editor of the Post's Prince George's Extra, a 36-page tabloid weekly launched in Prince George's County, a majority-minority community that is one of the largest in the Washington region.
She was deputy editor of the Post-owned Gazette Newspapers in the Washington suburbs from 1994-98, Washington correspondent for the Hartford Courant (1983-93) and Newhouse News Service (1978-83), and began her career as a reporter for the Portland Press Herald (1974-78).
Spivack also has written for Columbia Journalism Review, Washingtonian and the New York Times.
DePauw's new Pulliam Professor has won numerous journalism awards from United Press International, the National Women's Political Caucus, the Newspaper
Guild and the Society of Professional Journalists.
Spivack received a B.A. from Sarah Lawrence College, where she concentrated on law and history. She was a Ford Foundation Fellow at Yale Law School where she was awarded a Master of Studies in Law degree. In 2014, she was appointed to the Fulbright Specialist Roster to teach journalism abroad, and she has taught graduate and undergraduate students at American University's School of Communication and the Philip Merrill College of Journalism at the University of Maryland.
The Pulliam Visiting Professorship was created in 2000 with a gift from the family of Eugene S. Pulliam, a 1935 graduate of DePauw and former publisher of the Indianapolis Star and News, "to support and advance DePauw's strong tradition of graduating men and women who become highly successful and significant journalists." In recognition of their gifts to support the media programs, the University's Board of Trustees voted to name DePauw's media center the Eugene S. Pulliam Center for Contemporary Media.
Back