Article on New Independence Day: Resurgence Cites Prof. Istvan Csicsery-Ronay
June 24, 2016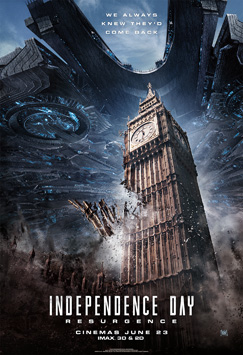 "When the first Independence Day hit the silver screen in the summer of 1996, TIME reported on yet another summer of sci-fi action, with flicks such as The Arrival, Phenomenon, and Mission Impossible," writes the magazine's Emma Ockerman. "Today, says Istvan Csicsery-Ronay, English professor at DePauw University and co-editor of Science Fiction Studies, some of the same themes from the original Independence Day -- the fear of the outside invader, the craving for a dependable government -- are mirrored in Resurgence."
She adds, "The sequel also wraps in technological advances in warfare that have taken place in the last 20 years. But, (Dr. Csicsery-Ronay) says, though sci-fi 'can be used to justify, psychologically, things that are politically harder to justify,' these days the genre sometimes drifts away from its power to expose political or social matters, and more into the realm of pure 'adrenaline-pumping' fun. But that doesn't mean that Independence Day: Resurgence doesn't offer a window into fear in American society today. After all, as Csicsery-Ronay says, in the sequel 'the mothership is apparently even bigger.'"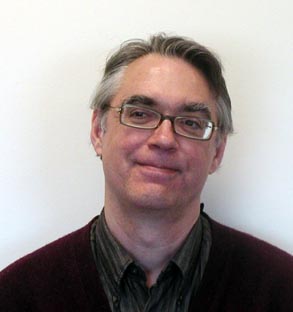 You'll find the article -- "How Sci-Fi History Is Repeating Itself With Independence Day: Resurgence" -- at the publication's website.
A recipient of the 2015 Mr. and Mrs. Fred C. Tucker Jr. Distinguished Career Award, Professor Csicsery-Ronay received the International Association for the Fantastic in the Arts' "Distinguished Scholar Award" last year. He authored the 2008 book The Seven Beauties of Science Fiction, hailed as "a major critical work from one of the preeminent voices of science fiction scholarship."
Csicsery-Ronay is co-editor of The Wesleyan Anthology of Science Fiction and the academic journal Science Fiction Studies, which is published at DePauw. The professor also co-edited Robot Ghosts and Wired Dreams: Japanese Science Fiction from Origins to Anime.
Source: TIME
Back