New Book by Bret Baier '92, Three Days in January: Dwight Eisenhower's Final Mission, Set for January Release
June 26, 2016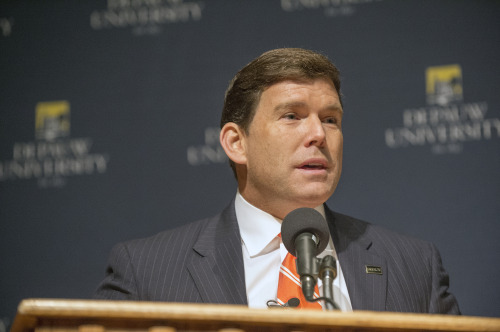 "Fox News host and chief political anchor Bret Baier is working on a book about the waning days of Dwight Eisenhower's presidency and the beginning of John F. Kennedy's administration," reports the Associated Press. The book by Baier, a 1992 graduate of DePauw University, will be released in January 2017 by William Morrow/HarperCollins Publishers, and is titled Three Days in January: Dwight Eisenhower's Final Mission.
"Baier will focus on Eisenhower's farewell address, when he famously warned of a burgeoning 'military-industrial complex,' and on the transition to Kennedy, nearly 27 years his junior," notes AP. "Baier will work on the book with author Catherine Whitney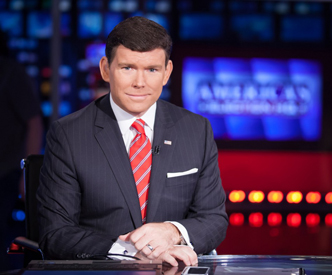 and will draw in part on recently released documents from the Eisenhower library."
Read more at the website of U.S. News & World Report.
The anchor of Special Report on Fox News Channel, Baier authored the 2014 book, Special Heart: A Journey of Faith, Hope, Courage and Love.
An English (composition) and political science double major at DePauw, R. Bret Baier captained the Tiger golf team and was among the first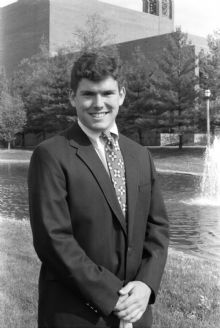 students to work in the then-new Center for Contemporary Media. While a DePauw student, he interned with Bernard Shaw at CNN and landed his first professional job at WJWJ-TV (PBS) in Beaufort, South Carolina. He also worked at WREX (NBC) in Rockford, Illinois, and WRAL (CBS) in Raleigh, North Carolina, before joining Fox. (at right: Baier as a DePauw student)
Baier returned to DePauw for Old Gold Weekend in 2013 and spoke as part of the Timothy and Sharon Ubben Lecture Series and received the University's Distinguished Alumni Achievement Award.
The talk is summarized here; video is embedded below.
Back